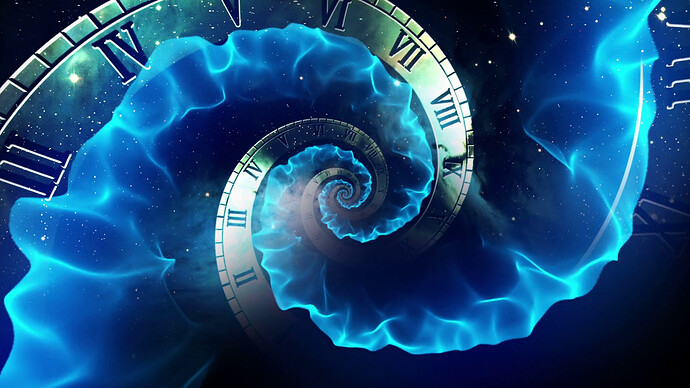 I have been thinking a lot of what I should have done or NOT done in my life lately because of all this Virus stuff. I wish time travel existed but then we would have to have something like the Prime Directive and not change things and we would have to have time police that would put us in a time out. Because I would want to change things because why have time travel and not be able to change things. And then others would go back and change what I did and then others would do the same. And what do you do if you meet up with your younger self? I just made a decision…no more thinking

Just get on with the giveaway.
Like the title says…It's all the keys I can't use because I already had them. All 26 or them( I got 24) but …hey, it was for charity and a good cause. I have also included the OS so you know what works with what.
Rules:
Must be a member of the forum for 2 weeks.
Must have 8 badges.
I want you to answer this question…
If Time Travel existed would you go back and change something in your life or change history before you were even born? Tell me what you would do and why…
Please list games in order of how much you want them. I will be limiting the wins to 3 games each if need arises.
Can enter for 15 games ONLY!!!
Ends Next Monday…July 6 at Noon EST( around the same time the Daily Deal changes).
Suck up to @discobot because he will decide who wins the games.
I am sure I have forgotten something(I always do). I reserve the right to change everything.

A New Beginning - Final Cut Win/Mac

Age of Wonders III Win/Mac/Lin

Armello Win/Mac/Lin

Broken Age Win/Mac/Lin

Company of Heroes 2 Win/Mac/Lin

Endless Space® - Collection Win/Mac

FTL: Faster Than Light Win/Mac/Lin

GoNNER Win/Mac/Lin

Hyper Light Drifter Win/Mac/Lin

In Between Win/Mac/Lin

Kingdom Classic Win/Mac/Lin

Kerbal Space Program Win/Mac/Lin

Knights of Pen and Paper 2 Win/Mac/Lin

No Time to Explain Remastered Win/Mac/Lin

Overgrowth Win/Mac/Lin

Overlord II Win/Mac/Lin

Regular Human Basketball Win/Mac/Lin

Sonic & SEGA All Stars Racing Win

Spelunky Win

Super Time Force Ultra Win/Mac/Lin

Surviving Mars Win/Mac/Lin

System Shock: Enhanced Edition Win

System Shock 2 Win/Mac

The Ball Win

This War of Mine Win/Mac/Lin

Titan Quest Anniversary Edition Win