Aw. It's the wee cousin of @DontBeSilly and @Enki

. Kermie so cute!
Also @delenn13 Butterflies are aliens. Only an extra terrestrial would land on a caiman like it's time to Netflix and chill.
PS. Those

look bad a$$.
ok with the last patch now i often stay steady at 60 fps on Jedi Survivor, not all the time still but it's definitely good now, no low fps at all except when opening map on ship for some reason.
Besides that, what is pretty impressive is that though I'm 46 hours in I don't feel like I'm anywhere near the end for the story given that I explore everything I can, and I'm still at least needing 3 skills to be able to explore tons of stuff on the maps I've been exploring so far (4 out of I've heard 6).
The reason that's rly nice is that I did everything in the first game and explored absolutely everything in that game and only have 36 hours total in that one…
Hey. Wasnt active for a year I think. Hope you all do well.

Seems like I'm not the only one remembering this place. Even if it has been ages


How is everyone doing?

The heat! So many wild baby chickens! My cats driving me nuts at night. I still can't swim so I watch fish go swim swim in the ocean.
Just speaking for me , still a lil cray cray. Also, great to see you again Prince @Vandem

Ages = 3 years…

Been missing you too.

May have to dig out the Year Book to refresh my memory about you…LOL

Don't be such a stranger.

Alexa being snarky…
When can I move in???

Life lessons. Everyone needs to learn to do this…
It's actually Thursday today.
Utter truth in all that. How people can enjoy sci-fi and so many other things yet remain blind… Well, we do have much delusion on Tik Tok now, so yeah. Humans
@Danacscott, I know, Eh? I remember back when I was a kid I was bullied because I read those type of books etc. Now it's mainstream but it's NOT the same. How can you like Star Trek and be a hateful bully? But it's happening and it makes me sad. I just don't understand it.
To change the subject…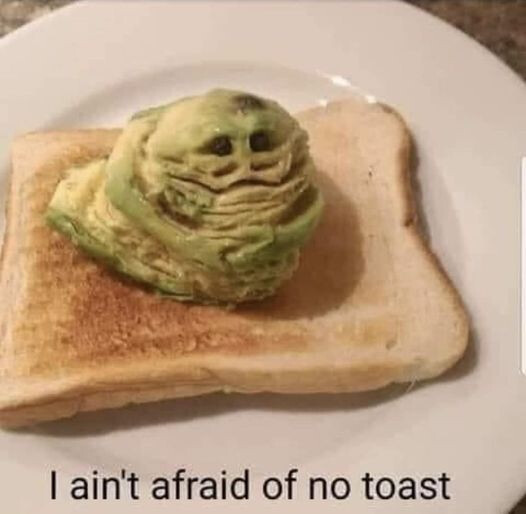 Slimer! XD. A pun worthy of our @markwr