Metro: Siberian Express, coming winter 2022
Cats in "I am dead":

A cat in "Depanneur Nocturne":

Took a crack at recreating my real life rig. Sadly i had to swap quite few parts as they are not available in game but i've did my best to keep looks and performance in the same ballpark.
After over 94 hours I finally beat the final boss, Yama, in Spelunky
May be considered spoilers for Spelunky
So weird! I'm also playing Jedi: Fallen Order! I've got a good Xbox controller now, so I can play it without wanting to tear my hair. Some games just aren't good for keyboad and mouse. lol great shots @DontBeSilly!
How's performance for you anyway? I'm getting a lot of irritating stuttering

And yeah,being a souls-lite it is best of played with controller.
I've got stuttering too, it's really annoying. I don't know what could be the problem. I've tried reinstalling, new GPU drivers, lower settings etc. It really seems like something else, like an issue with the game itself. *
Cool the first answer when looking up Jedi fallen order stuttering is.
"Plain and simple, no matter your hardware configuration, Fallen Order is going to stutter."
Well that's reassuring. Dynamic loading of game assets has been done for how many years now without causing any kind of issues but EA can't pull it off?
ok, then that's rly weird because I played through the whole game without ever experiencing any stutter whatsoever.
I do not question that it's happening ofc, since ppl here are experiencing it too, but i do wonder what the reason might be given i never had it, and tons of streamers obviously never had it either
ppl mentioning several possible causes and fixes here though:
seems like might be related to quadcore pcs; some ppl said enabling vsync, fast sync, lowering settings to obtain better fps might help, and some mentioned something called folding@home being the cause and fixing the problem by closing that
Oh I've heard of that. It utilizes system resources to fold proteins for science.
Yup it is the game itself because people with seriously beefy rigs also experience a lot of stutters . So we are just out of luck. I hope stutters are not getting in a way for you to enjoy ze game itself.
Mmm, i had a laugh after reading this as well. " Well you are screwed one way or another , mister " . I guess i need to look into buying my self a m.2 SSD some time because i encounter more and more games which just suck at loading their f*cking assests in properly.
Happy for you , man

Mine are not game breaking or anything but still a bit annoying keeping in mind my setup is pretty solid all things considered.
Need for Speed Heat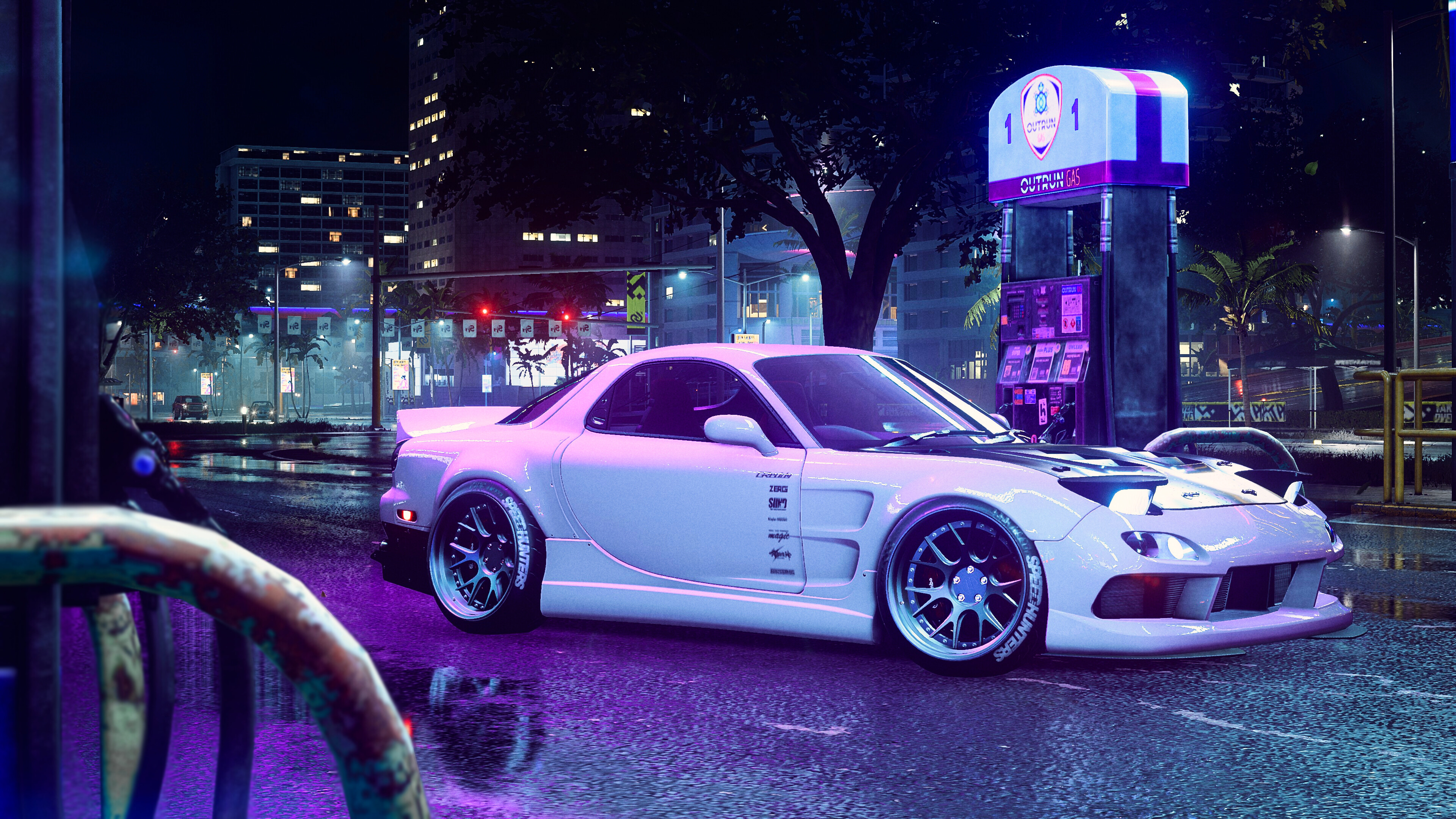 might be worth to note there are different types of "stuttering", and people (can) perceive stuttering differently too
also worth to note that, for some reason, more and more modern system "solutions" have various and varied impact on game performance - it can be something as simple as a "default" driver coming with the system, an easy example for me to draw on would be Nahimic dll that (automatically) comes with some audio suites, like Asus Sonic
or that (especially) Win10 updates have a strange influence on things, even already working/functioning things - to where on identical hardware something as "simple" as just using linux actually gives you better performance, even if linux is technically "not"/lesser directly supported
and ofc there is also the good age old wonk of for some reason Hyper-threading not always playing nice, despite basically being a staple system feature for years and years now


(and that's ofc before even beginning to delve into the realm of various numerous tiny system details being different that can potentially influence things)
aaanywho, carry on with the pic onslaught

I finally beat it. What a good game!
(warning, spoilers and double images for filters)
Summary

Spoilers!






That's a lot of great shots and i managed to spoil something for myself while looking at 'em

My own fault ofc because you warned about the spoilers. I was too curious though , had to check them out.
Anyway i will need to step up my screenshot game for the next batch i see.
I would collectively call this a dump.
From Boundless. I have decided that I think it's time to be done with the game. Here are some of the screenshots I took along the way
DATA WARNING

Not sure if it's full size, but definitely very large Starship Enterprise. I did not see a way to get on board.


Someone has a sense of humor


Dwarven Fortress, Yes there was an entire hall there.


This is just inside the entrance. There is a good amount of stuff here.


A little cove on a world. Thought it would be good for a Pirate Cove of sorts. Never created that idea.


A nice little house on one of the worlds.


The cathedral near the house.


Someone's farming buildings. Think every organic crop was in this building.


A freaking cruise ship. Yes it has an interior and YES! it has a keel! (many ship builds don't)


Said interior.


Pancake floating islands. I call them shelves.


Days I could use a boat. Needless to say I didn't go anywhere.


Different world, but similar location. Someone else has a sense of humor.


The rest of these are @Fraggles, @Evranu, and my builds.

This is our collective house where we built most of our machine and kept most of our items.


Ground Floor, inside.


Top floor, inside.


Actual "front" of the house


My Tower. We moved once because I originally picked a rather shitty spot to settle and I started working on this pretty constantly after we moved.


Next few are pictures of the inside.


The view from the tower overlooking the house.


I installed a drop from the Top to the Ground floor with trampolines at the bottom. Yes, just like Ass Creed physics, it 100% shouldn't work the way it does.


8 floors of drop at 8m per floor


Outside of the tower


A good look from in the air outside the tower. I even installed aircraft warning lights (no flying contraptions unfortunately)


And @Fraggles potentially crowning achievement, a Sphinx…with really crappy eyesight.

The sphinx was a 20 minute low effort pile of blocks just meant to try to entice @Evranu into building a larger scale version so not much of a crowning achievement as it didn't even accomplish it's purpose.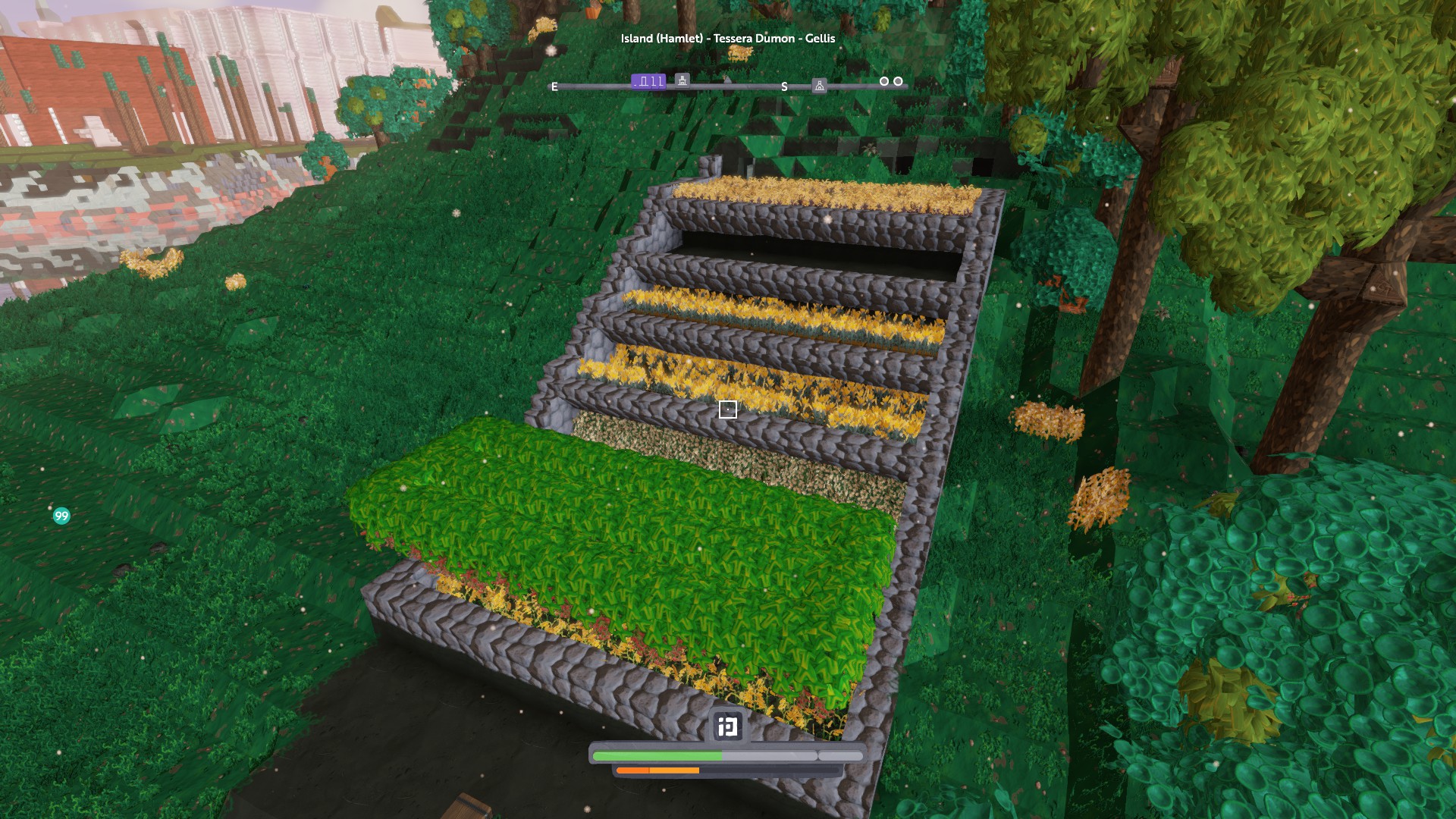 This terrace farm however I actually put a lot of time and effort into, it doesn't look too fancy but the plants in Boundless are pretty finicky about what blocks they're on and near so figuring out the optimal way to use the space took a good bit of sketching and counting. Most guides just concern themselves with making each plant produce the max it can but I found that often meant using up space with booster blocks that themselves produced nothing. My achievement here was to get as much produce out of the space allotted as possible, while also "wasting" space making it actually look like a functional terrace structure that doesn't have dirt blocks hovering in midair.