Rules are the same as last time. Only ask for something if you actually would like it. I'll give them out in the order that they appear in the thread (first request for a game goes to that person). Try to read above to find out which games have already been requested and pick a new game (easier for me

). Also, if possible, try and leave the games for people that didn't receive a game last time. Not a hard rule, just a suggestion. I'll still just go down the list, first come first served.
I'm going to bed now but will come on tomorrow morning to distribute the games. (you'll find the next list below). Some very good games in there, if I may say so myself.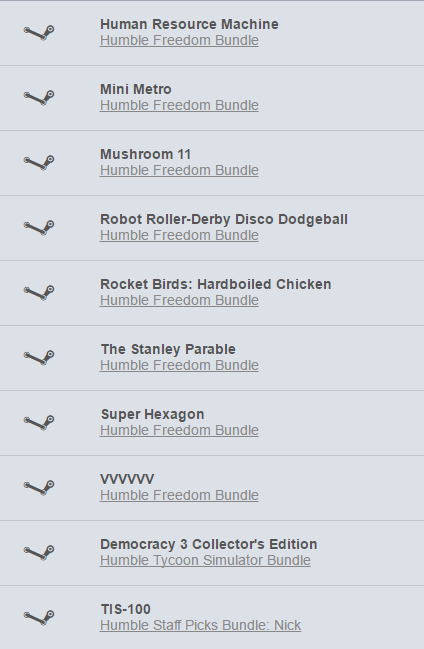 This one is a bit of a wildcard. I got it ages ago and I believe it said there was an expiry date attached to it. So I'd suggest not picking this one unless there's nothing left. It may work, but also may not.


Also if anyone is interested I can do another giveaway of 6 Wii U game codes. I bought that bundle for the 3DS games and have no use for the Wii U codes. (I just checked, they are region locked to the Australian & New Zealand Nintendo eShop. Bummer)
Good luck!