OMG! This game has been on my wishlist since forever*! And March 22nd is my birthday so… I'm entering.
*

Our lovely @eishiya (and now I see @anon74641759 too!!!

edit: and @Rilover!) already shared my absolute favorite animal in the world, that also happens to be a rodent, the majestic capybara, so here's something else instead:
The Mouse's Tale by Lewis Carroll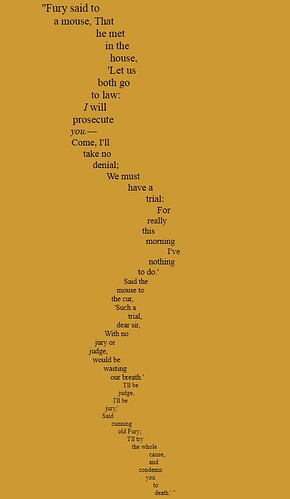 This poem, one of the most famous English examples of emblematic verse, appears in chapter three of Alice's Adventures in Wonderland. Its title bears the distinction of being a quadruple pun. Martin Gardner notes in The Annotated Alice that it may have been inspired by Tennyson, who "once told Carroll that he had dreamed a lengthy poem about fairies, which began with very long lines, then the lines got shorter and shorter until the poem ended with fifty or sixty lines of two syllables each. (Tennyson thought highly of the poem, but forgot it completely when he awoke.)"
To read the poem in higher res and read more about it, go here.
Here's an illustration: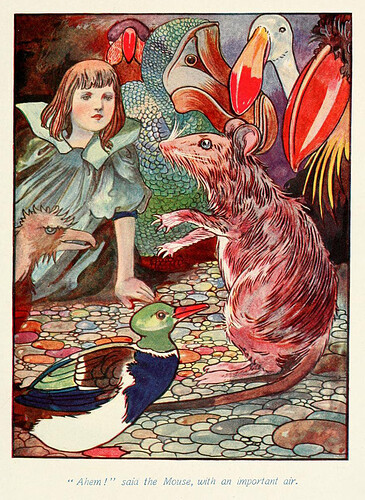 Source: Carroll, Lewis & Robinson, Charles. Alice's Adventures in Wonderland, London: Cassell & Company, opp. p. 34. Author: Charles Robinson, 1907.
For more rodent/rat poems see:
Oh, and of course, thanks so much for the giveaway you cute rodent you!

(: