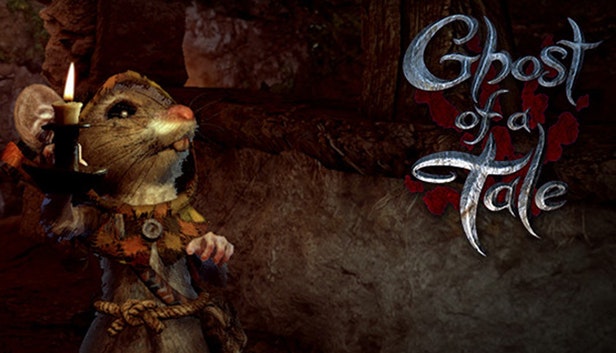 That pesky little thing has been looking at me ever since this game came out (A week ago or so) and I really really want to play It.
A couple of chrono peeps have It on their sights so… long story short I'm buying It really hard, so hard indeed that I got two copies.
Conditions to enter:
Been an active member for at least 2 weeks
6 badges
And that's It, I quite like listing things tho
I will activate my copy as soon as you, lucky member of the community, get yours.
So instead of an actual interesting question I need you to send cute rodents, get creative,
I need my fix. (If the poor thing is ugly as hell but interesting… will do)
On a more serious note; just enter If you're going to play the game.
It says It's an "Action-RPG" but I don't really see It as such, It's more like a Stealth, exploration, gather-things-in-order-to-advance kind of game so do look up what you're getting into before saying you're in.

I'll have my assistants run the numbers to select the winer and I'll send you a PM


You must answer that PM in 24 hrs or I'll re-roll the results

The giveaway ends March 22 - 17:00 CTE - good luck everyone

---
This has been said before and ob there's other ways to do it
But In case you stumble uppon this thread looking for reference on how to do giveaways: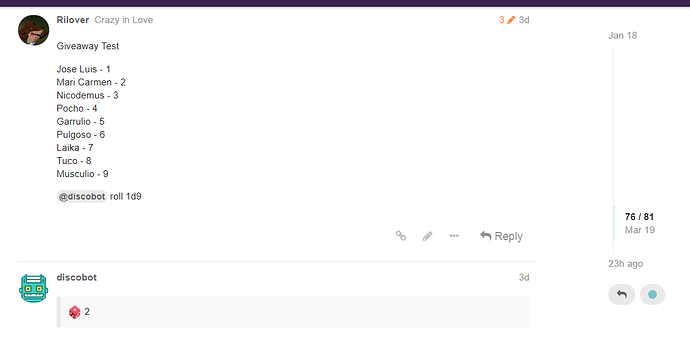 I made that as a test to… well, to test It out. With funny dumb names.
The first number in "roll1d9" is the number of results you want.

The second number in "roll1d9" is the number of participants.
I just had one key so… Mari Carmen won, yaaay! It's really that simple and you don't have to go anywhere else.
Discobot will just select a random number, from 1 to 9 in this case, but if you alter the number of participants:
eg: roll1d20: Discobot will select one random numbers from 1 to 20
eg: roll2d20: Discobot will select two random numbers from 1 to 20 (In case you have two keys)