Hi there again. We hit a little snag in the recently hosted Raffle 1. One of the prizes was region locked and didn't include the winner's region. The winner graciously accepted a prize substitution and now his/her original prize is up for grabs! I appreciate everyone's patience as I learn how to give away things for free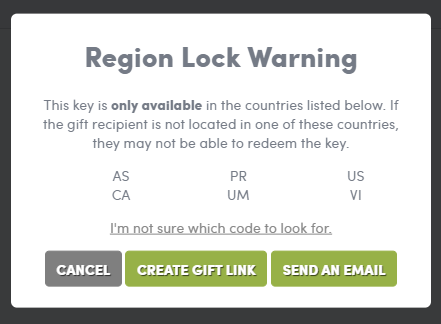 This giveaway is re-hosting The Division. And to sweeten the pot, I'm adding the Survial DLC. These are Uplay licenses and you must be one of the following regions to enter this giveaway -
American Samoa
Canada
Puerto Rico
United States (including Virgin Islands and minor outlying islands)
If your account is less than one (1) week old, you must perform the following:
Upload an avatar
Write something in your About Me section
Earn the Certified badge by completing the new user tutorial. Every member receives their first PM from @discobot - check your inbox for details.
Earn any other five (5) other badges
To enter, make a post containing only a single emoji from the Food category. For example -

Valid entries will receive a like from @ohko.
This giveaway ends on Mar 31 at 9:00 AM (PDT). Winner will be determined fairly by a discobot public dice roll.
Best of luck to all who enter