I agree…
You cannot choose your height, your weight, body habitus, etc, You are also not looking at someone's genitals when aiming a gun at their head from 20 paces away. It's likely just a conversation piece, because I don't think it will serve any other purpose.
I think the potential for DLCs and even whole new plotlines is seriously underestimated here.
Did not live up to my expectations, you can't get fat, have a girlfriend, learn various martial arts, buy multiple houses. GTA San Andreas is still the best game ever.
I love this video, lol.



It's from Melee - https://twitter.com/MeleeApp/status/1337065603744587778
Speaking of which, here are two videos of Cyberpunk running on budget GPUs. And no, those PCs didn't explode:
lol that's not even where i nabbed it from


but awesome this classic is going around again
Oh, ok. It's funny anyway, lol.
It's a good compliment with all the exploding fireworks during New Year's Eve.

Yea, makes you wonder. There's a slider for that, but in terms of editing your face or maybe even weight, its either non-existent or very limited. I mean, I don't mind too much, but for a RPG advanced liked this you expect it…
This is the masterpiece of ciberpunk games in my opinion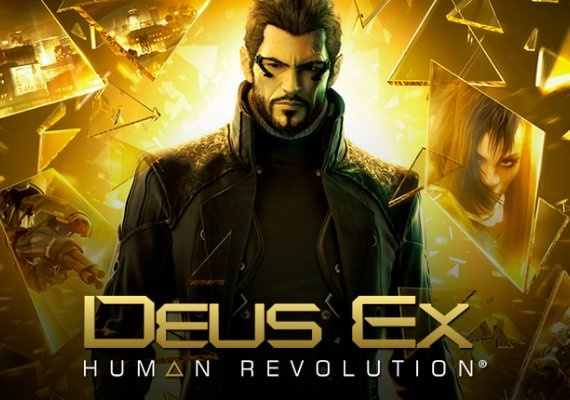 You should play the first one, it blows that thing clear out of the water… except in graphical fidelity.
i have the first one but the original bored me fast
Speaking of which, I suggest trying the mod below for the first Deus Ex game. I've beat the game with it, and it's a nice addon:
Here's WAB's review, always a great review, whether or not he likes the game or not.
Caution: Language
thanks but i have already install this mod
the english is hard to understand for me otherwise XD
Oh, ok.
I've always learned English through games. You might want turn on subtitles if you want.
Agree with the guy: no matter how tempting, don't pre-order.
Yeah, two things I've learned are to never pre-order games and to not trust the hype.
saw someone comment this in regards to a Cyberpunk review
Playing the game on ultra setting [game chose those settings] the graphics are bitty and mediocre at best.

The whole visual aspect was a selling point in the "Hype" but it is reminiscent of an old game, say like the early Elder Scrolls games like Oblivion [played today].
then i looked at some screenshots, and can someone that has played oblivion+CP77 please tell me how much crack you have to smoke to make that statement?