It really is impressive. I'd quite like one that I can piggy back ride everywhere.
Something for
@delenn13
Zefrank1 has continued to make videos about animals that are amazing! I strongly recommend the following:
And of course:

@hivefleetbothan Give the spiders and ants a miss, but never saw a bat fish before. Yea. I'd be mad sharing my names with so many other guys too.
I time skipped to the carnyx but it was all interesting so you can start from the beginning if you have time.
Thanks for that, I always enjoy learning more obscure historical musical facts!
you've been Newtoned

https://www.reddit.com/mediaembed/f0x4ji/
@PeteMcc it would appear some of your fellow countrymen are fighting against the drop bear population control effort freeing them from their traps.

Neither cool, funny nor weird. Though I think it's an important one. Sid Alpha talks for about 30 minutes about how society will fail. Yes that is a rather doom and tinfoily intro, but hear him out. He has a fair few points that are rather important for everyone to hear and the examples and explanations he offers are of themselves worth hearing even if you do not believe it could possibly be as bad a trajectory as he projects.

It has nothing to do with cyberpunk, the game only serves as a background.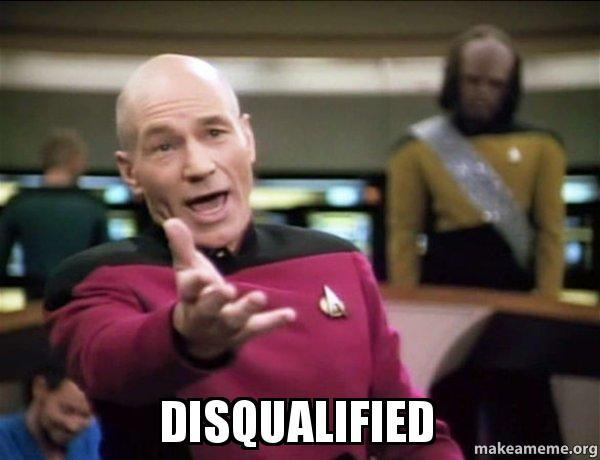 It's an etc. (non gaming related) youtube video I recommend.
Okay, fine, here's a funny video:
And another one:
Yeah I don't know what that lady is doing, releasing a menace like that back into society is criminal
those poor tourists will never stand a chance now

Thanks to youtube for suggesting these pretty cool videos.

was partially expecting a 2½ hour time-lapsed "watch paint dry" video there

curb your OCD

with "sound"

That wasn't exactly painful, but it was very very uncomfortable.
Youtube once again bringing back good memories with recommendations, I miss Flapjack so much.
[Brazil Version]

[US Version]

The female voices kinda sounds similar honestly,