Sorry I have been so slow to put on Giveaways but my life is still kinda busy. I am doing this but I may be late closing it/sending out keys etc…but I will finish it…So just be patient.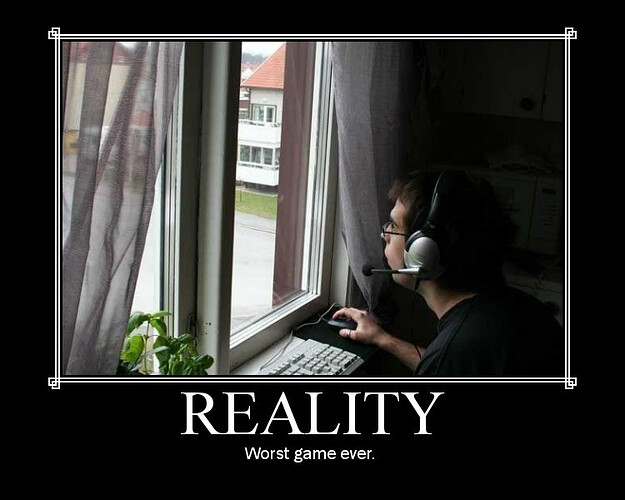 The rules are pretty much the same.
Rules
Have to be a forum member for 1 WEEK!
Need 8 badges.
Tell US what is the most AWFUL, WORST, HORRIBLE, DASTARDLY game you have ever played or bought. Make sure you tell us WHY you hated/disliked it or if it was worst than a warped hockey puck. I am sure somewhere around here lurks a "Flaming Elmo" pic…
Put the games in order as to how you want them. If you don't do that, you will be disqualified.
Use this order:
Game you want the most!
Game You want next best.
Game you want the next best best……etc…
You can enter for ALL the games if you like …But the most you can WIN is 2. Lets spread the joy around… I have 2 DLC's that I am trying to giveaway too. Hopefully someone can use then.
@sewcraftyme was nice and gave me The Sexy Brutale. I said Thanks by the game but I wanted to add it here too. Thanks, @sewcraftyme

I will decide the winners by discobot's whims and sometimes he is full of so much whimsy…As you know.

I will be closing the giveaway November 25th 2019 approxiamately 12PM EST(When the Daily Deal Changes). I will notify you and then you message me(You have 24 hours to reply) and then I send the key. Please make sure you let me know that the game activated.
2 Artifex Mundi to begin with:
9 Clues: The Secret of Serpent Creek- Win/Mac/Lin

9 Clues 2: The Ward- Win/Mac/Lin

Action Henk- Win/Mac/Lin

Doodle Kingdom- Win/Mac/Lin

METAL SLUG 3- Win

SEUM: Speedrunners from Hell- Win/Mac/Lin

Shuyan Saga- Win/Mac

SimCity 4 Deluxe Edition- Win/Mac

Sister's Secrecy: Arcanum Bloodlines - Premium Edition- Win

Slain Back from Hell- Win/Mac/Lin

Snake Pass- Win

STAR WARS The Force Unleashed Ultimate Sith Edition- Win/Mac

From @sewcraftyme THANK YOU!!!
The Sexy Brutale- Win

And some ODD DLC's:
Hyperdimension Neptunia Re;Birth1 Deluxe Pack- Win ONLY

Nova-111 - Original Soundtrack- Win/Mac/Lin

I reserve the right to change things if I have forgotten something…After all, I am old. So just deal with it…
Plus Mom Always Knows Best




And it's free games…so lets have some fun