Hi folks, the Steam summer sale is here, so inevitably, some of us will be buying new games and finding older games now on heavy discounts.
Share your finds here, from Steam and from other sources too!
But also, the event is pretty interesting this year, it's a choose-your-adventure event with making your choices through these 14 genres and collecting free items throughout the sale. With a badge at the end based on your choices. There are 5 total:
Go here for the event:
Screenshot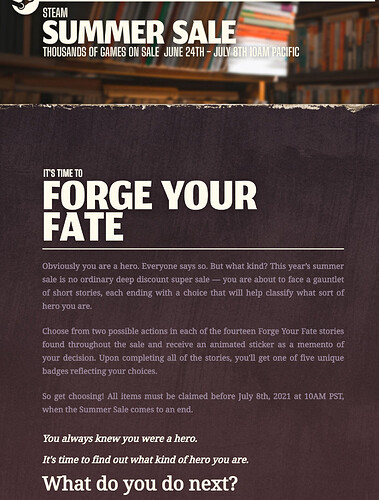 Getting through my adventures I am apparently a Gorilla Scientist, lol!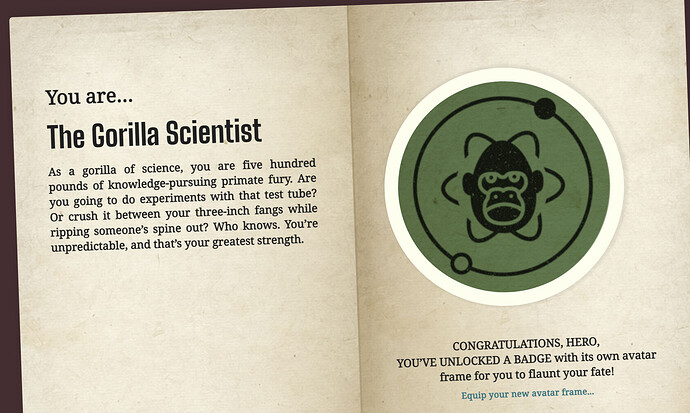 ---
There's also the discovery queue card drops, I believe it's one card per day. Currently the servers are overwhelmed for me, and I cannot click through it. But remember to do it in your 24-hour windows each day to get the free cards!
Confirmed, 1 card per day by discovery queue, just remember to go click through it once a day!