Well here's what I'm seeing in the beta showing only games, not tools, software or videos: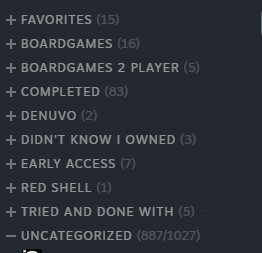 and this if I don't group by collections. Turns out these two numbers match up though and the 140 'hidden' items in this count seems to be tools, software and videos.


But my profile count is 1006



While my old library menu count was 1008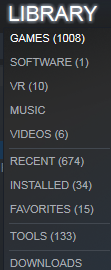 This count does not include games like Dirty bomb and Planetside 2 and many other f2p games I don't have installed. Those games ARE there in the full list for the beta client. But if I search my library for F2P games I get 36 of them which puts me with about 10 games deficit to my old count.