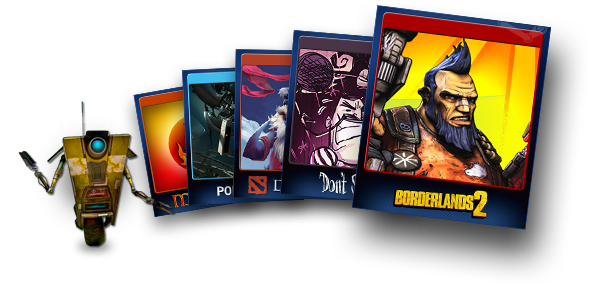 I've just recently been hit by a realisation, or perhaps a quandary…why bother with Steam levels? I used to sell all my cards, then I decided get to level 40 to increase booster drop rate and then sell any surplus cards. But last night I looked at my gaming funds, my steam balance and the drop odds and thought…am I doing this wrong?
Loads of people only aim to craft badges for games they like (I can't see the point in this…either all in or all out…profile accoutrements are somewhat hollow). Many people sell their cards for free money (save the pennies and boom new game time!) and lots level up their accounts. Considering Booster drop rates, their increasing drop percentages and the rate I get them, coupled with a bit of a card stockpile, I've suddenly wondered…shall I just drop out of the journey to 40 and cash in? I insta sell all foils that I get (yesterday got a foil Salien - BOO! - sold for the price of two standard cards within an hour - YAY!) but perhaps I'm doing it wrong.
What are your general philosophies on cards, the marketplace, Booster packs and Steam levels? Do you crave a large number on your Steam account or pennies in your wallet?