Giveaways at random, you can tell me which games you are interested in winning, please list them in order of interest. I am not sure when I will end this, so keep an eye out for PMs/Email notifications. I will keep this live for probably a few days, possibly until this weekend.
Sniper Ghost Warrior Trilogy from Fanatical (does not include Sniper Ghost Warrior 3)
Thanks to @SeekerSupreme, this is the package you will receive.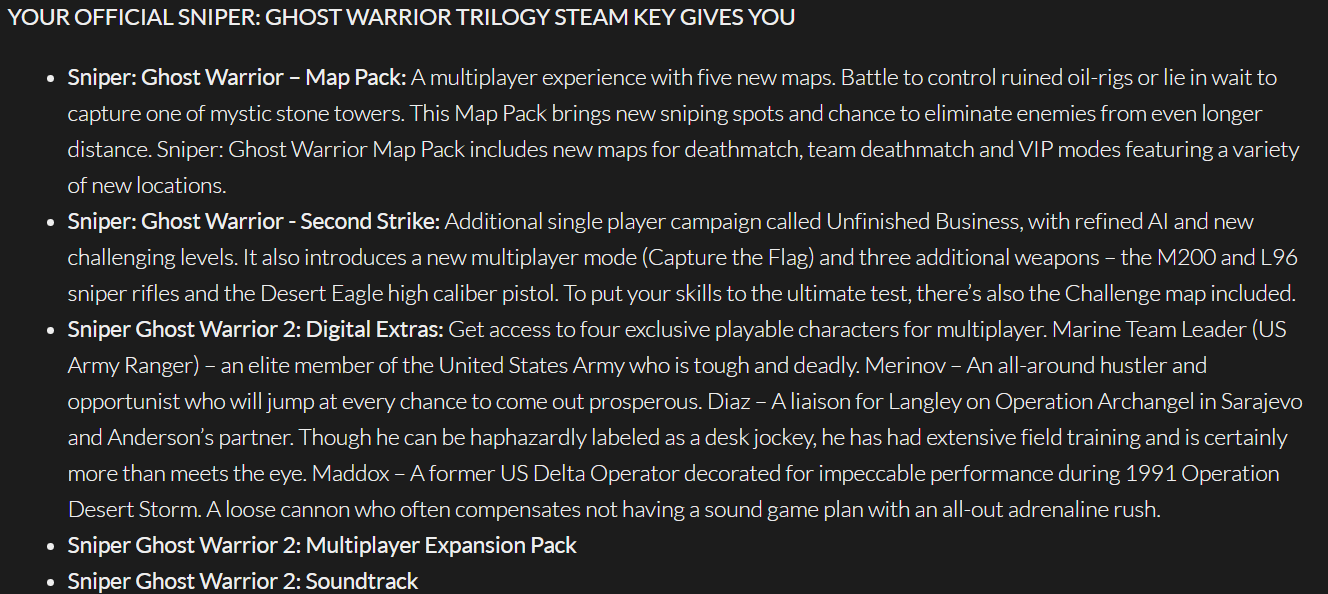 That's it for now, please feel free to enter, I will conclude the giveaway and pull winners using our trusty DiscoBot whenever the time comes.
---
Note about entries and changes if needed:
If I have liked your post with entries, you have been entered, so if you need to change your entries, please make a new post at the bottom instead of editing. Thank you!