Hey guys!
I have a spare copy of Overwatch from a Humble Monthly Subscription couple months ago. I already own Overwatch. So, I'll give this copy away!
Unfortunately, it does have some region locking. So if you are from any of these countries, I won't be able to gift you it: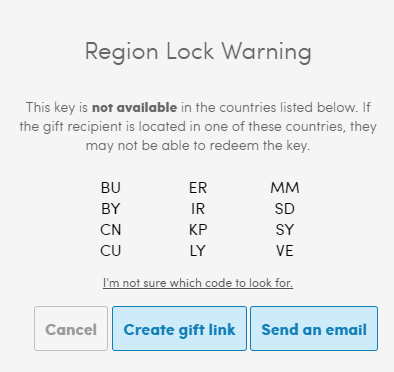 Requirements:
This game will be given to you via HumbleBundle.com I believe they require you to have an account.
Don't enter if you are just going to try and sell the game on a grey marketplace.
Please don't enter if you aren't going to put the game to use and to just extend your game library. Let's give the game to someone who will play it.
A Blizzard/Battle.net account will be required for activation.
The game MUST be redeemed by the 31st of December!
(Brought to my attention that this has been changed to December 31st, of 2019!)
How to enter:
Simple. Just reply below if you are interested. I will end this in 5 days. This will give the winner 5-6 days to redeem the game
I will use a randomizer to choose one winner out of the entrees.