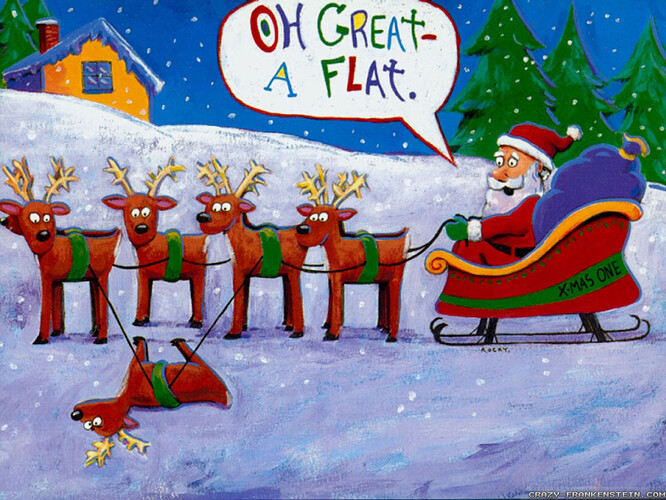 I JUST realized Christmas is THIS week.



This Christmas is going to be way different. We are going into the "RED" zone Monday so we aren't going to have much of a Christmas this year. But we got each other so there's that.
So let's get to the giveaway.
Rules…The usual…
2 Weeks Community Forum Membership
8 Badges
List games in order as how much you want them.
Tell me about a different, abnormal, weird Christmas you have had. Have you ever given "gag gifts" as presents? Or gotten weird gag gifts? Or what strange food have you eaten on Christmas Day? (I have had pizza on Christmas day once.)
Edited: I am such a twit. If you don't celebrate Christmas, tell us about a holiday that you DO celebrate and educate us(ME too). Let us know if Covid has affected your Holidays and time with family…
Discobot will decided the winners on December 26 around Noon EST.
Now for the games…With Operating systems. W-Windows M-Mac L-Linux
Alien Breed: Impact W

Among the Sleep - Enhanced Edition WML

Angelica Weaver: Catch Me When You Can W

Atari Vault-100 Games WML

Atonement: Scourge of Time W

Avencast: Rise of the Mage W

AWAY: Journey to the Unexpected W

Bad Dream: Coma WM

Beholder WML

Bohemian Killing WM

Broken Age WML

Broken Sword: Director's Cut WML

Broken Sword Trilogy WML
Brütal Legend WML

Callys Trials W

City of Chains W

Crab Cakes Rescue WM

Crimsonland WML

Dark Years W

Darksburg W

Dead in Bermuda WM

Drawful 2 WML

Dream Daddy WML

Faeria WML

For The King WML

Orcs Must Die 2 W

Rise of Industry: WML

Safety First W

Starbound WML

Sunless Sea WML

This War of Mine WML

Tooth and Tail WML

War of the Overworld WML

I reserved the right to change or add anything since I know I will forget SOMETHING!!!