after being on alienware arena since 2016 I finally won an elusive steam giftcard this morning. They do exist!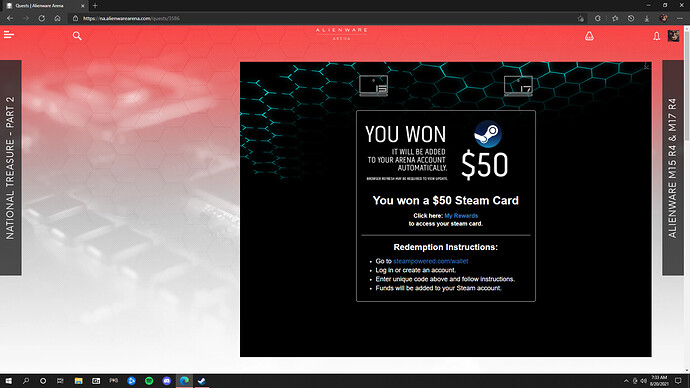 Nice!
I've been there for just over a year now, so only 4 more years and I'll be rich!=D
congrats man

And it's a big one. We can now live vicariously through you. Thanks for giving us such nice dreams.

WTG! I am finally at Level 7.