Look "Chris," if that really IS your name. Bacon DOES NOT BELONG ON PANCAKES. I don't know WHERE you come from, but in the US (which is basically the whole world /sarcasm) we eat our bacon with eggs. We aren't some bacon devouring monsters that soil our beloved pancakes with the likes of cooked pork. Learn to use syrup and butter Chris. Syrup and butter.
Never tried it, sounds alright though.
If you like pancakes with bacon you should definitely try out pancakes with cheese and a slice of ham!
Best when the pancake is still hot so the cheese melts, add a bit of salt if the pancake is too sweet.
Love them, 2nd best after pancakes with strawberry jam!
I've made Bacon Pancakes for my friends before- cooked bacon baked into pancakes- it was great
Okay SwordSlice73, I'm giving you one point. Bacon does Not belong on pancakes. Everyone knows that you fry it, pour the pancake batter into a long oven roasting pan, put the bacon IN the pancake batter and toss that amazing stuff into the oven. Let it cook for about 30-40 minutes and serve with butter and sugar or possibly with some blueberry jam.
Do you want to start a fight? This is how fights are started.
I got two words for you… which are incidentally the only two words that can shake up an American to their core and creep them out:
Raw bacon
<3
The secrets of the world lie within French Pancakes.
Take some bacon and I'll put it in a pancake… Bacon pancaaaaaaaaayyyykes!
You're a madman if you haven't tried it, truly a delicious breakfast… wouldn't recommend as a diet though… the bacon that is.
Here's a recipe from Feast of Fiction (and Adventure Time indirectly) if you haven't tried it. Although to be honest, it's only for those who don't know how to make pancakes in general… Like myself.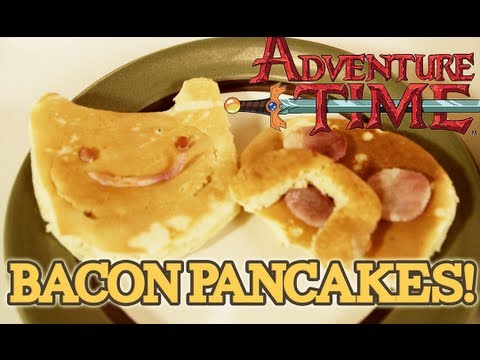 A Dutch Baby pancake looks delicious. Haven't tried it. But I did try Pannenkoek, which is awesome. And if you haven't, give it a shot.
who needs a recipe when adventure time gave you all the instructions you need

also just gonna leave this here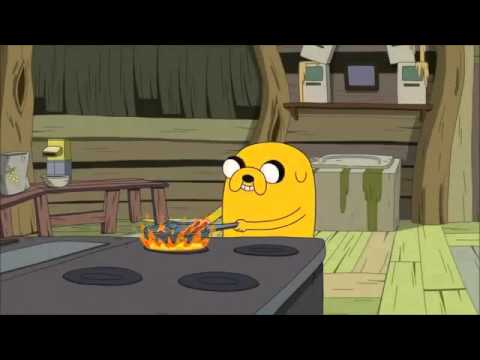 Honestly this is nothing but pathetic, there's nothing better than pancakes with bacon and eggs on them drizzled with maple syrup.
I tend to go pancakes, and bacon and eggs (how do you like that you side-picking people :P)
What? I like to go the why not both route. Probably not healthy but meh.
I am a more of a toast with bacon and nutella kind of a guy tbh
Feel free to put some bacon on the plate with my pancakes. Just understand that I may ask for an extra small plate to which I can move the bacon so it doesn't get soaked in syrup. I had pancakes with strips of bacon in them, as others here have described, at IHOP many years ago, and they weren't bad. But as a rule I'm not a fan of combining bacon with anything sweet.
And while I'm at it, could I get an egg or two over easy or scrambled on that extra plate? That would be great.