Hey there everyone!
So as you all well know, I've made a post a few days ago telling you guys that GOG is giving away a free copy of Mount and Blade. The giveaway has ended some hours ago but I have an extra GOG key of the game. If you're wondering why I didn't just used the key for myself, well I already owned the game when they gaveaway free copies of the game a year or 2 ago.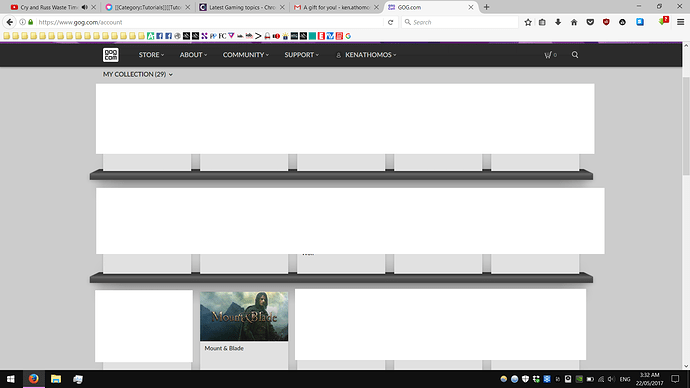 The pic above just shows as proof that I already owned the game some time ago (GOG arranges your games by the most recently acquired game).
So how do you guys enter the giveaway? Well all you guys have to do is leave a comment here and that's about it. The winner will be chosen via a random draw (I'll be programming a random num generator via Lua - its really easy -). All users are only given one entry, so don't even try to comment a lot hoping that it will give you more chances of winning.
As of the moment I make this post, it's already May 22, 3:40AM GMT+8 (don't ask me why I'm up so late) so I'll give everyone a good 36 hours to put in their entries. This means that by May 23, 3:40PM GMT+8, I'll be leaving a comment closing the entries and will immediately choose the winner (via the random num generator).
Good luck everyone!
HUGE EDIT!!! I FIXED THE TIME I WILL BE CLOSING THE ENTRIES FOR THE GIVEAWAY. IT USED TO SAY MAY 24 BUT NOW ITS MAY 23 BECAUSE THE MATH WAS WRONG! JUST A HEADS UP!