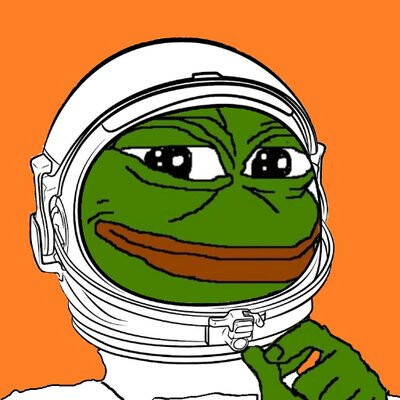 wut?
How do you claim this free mars bar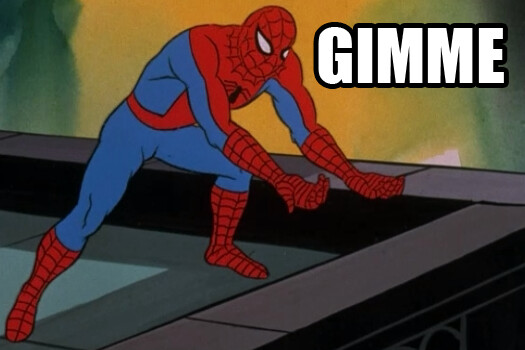 you have to become a mem(b)er of the CCP, which also comes with a salary and a 1-room appartment in Block P. Just keep in mind it's a lifelong membership which only ends with death, which might be inflicted if deemed necessary.
It comes with many social benefits such as free schooling and health insurance for the whole family and the possibility to collect special fees from citizens for "special" allowances, but do keep in mind that doing so can and will be used against you (to legally inflict aforementioned death) if doing so serves a higher purpose and benefits the CCP more than just letting you be.
also, memeing about poo bears is strictly prohibited and will definitely result in death inflicted on the whole apartment block - also, this post might be deleted by a mod cuz I'm definitely taking this too far now

The first line an I already know this is a bad deal lol
I'm guessing this is a fake mars bar
no man, vry real, we also get real APIPAS trainers and CHAMMEL bags
I think the one I showed is closed too. Read somewhere it was turned into a wellness center of some sorts.
This is what I thought of when I read Mars bar

. I'm too young to have ever experienced it, but I grew up with my dad telling me about them.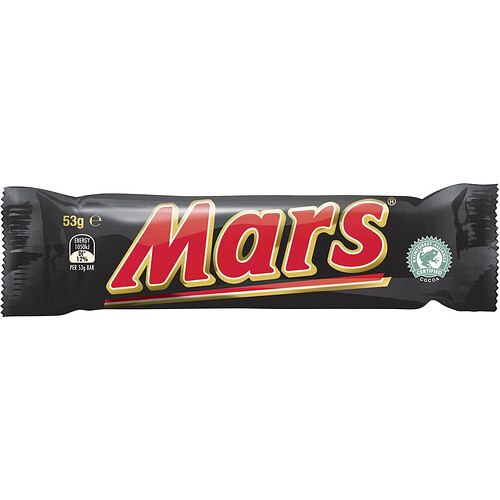 that is exactly what we're talking about
what do u mean too young? Are they no longer being sold in your country?
or is this some type of next-level memeage i'm falling victim too?
Oh ok, that must have gone over my head then lol. I never saw them in stores growing up, but according to the wiki, they were originally discontinued in 2002 in the US. They apparently came back in 2016, but they're only available on Amazon or their store (at least in the US).
damn, that's weird, those were my favorite growing up, and i still have them now and then
i thought those were sold virtually everywhere in the world
I even used to buy them in Yemen back 15 years ago, when i was living there
or is this now next-next-level memeage and I'm just drowning now? lol
So reading the description of what they are, they sound an awfully lot like a Milky Way, Snickers, 3 Musketeers or Snickers Almond depending on the variety you compare. That's likely why we don't have the brand name "Mars" here in the US. I do know that those bars are manufactured by Mars Inc. Not really sure why the name difference though.
yeah, actually, those are all owned by Mars, but the Mars bar is its own thing. I can buy both Mars and Snickers here, and I used to buy Milky Way in Belgium as well, but maybe one of their products resembles the original Mars bar too much and was outselling it in the US and so they ended up only selling that one in the US

edit: apparently, they always were owned by Mars, which is what i'm seeing now, while i though those were all acquired. In any case, Mars is huge, they make petfood and all kinds of stuff and have acquired tons of companies in all kinds of things
This is what I remember. One of their "Mars Brand" candy bar they actually removed the peanuts because allergies… It was either Snickers or Mars bar. And everyone went NUTZ…Literally!
Ah ok, so basically it was:
Mars: Introducing the new name for the Milky Way, Mars Bar!
Americans: This tastes different

Mars: We didn't change anything, just the label.
Americans: LIES!
Mars: No really. It's the same bar just with a new graphic on the label.
Americans: #notmymilkyway #bringbackthemilkywayorriot
Mars:

Fine! Whatever. Just print the Milky Way label again. It doesn't matter we own the trademark to both. Just let them have this so we don't have to do any PR damage control.
Probably the inspiration for the Snickers ad campaign.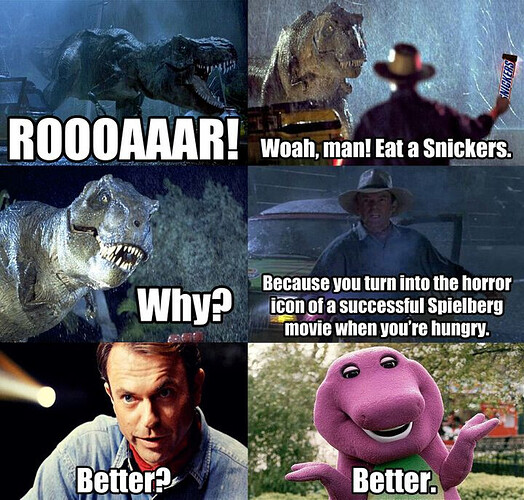 So odd. I used to get Mars (with peanuts) and Milky Way (creamy middle in chocolate) here. Haven't looked for either for a while. Got fond of Snickers and a lightly sweet milk chocolate of Trinidadian origin.
What a lot of drama for a label though. Wouldn't mind a free Mars Bar. @M00 and I can toast, :XD. Something like: "Here's to the things that make life a little sweeter" onomnomnomnom
damn dude, look what i just found here in a local store: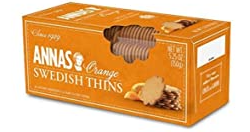 never seen those before, but i bought them

Nice, those are really good. Probably the best brand of ginger thins you can get, though I prefer the almond ones to the orange if I'd have the choice.