And so it begins…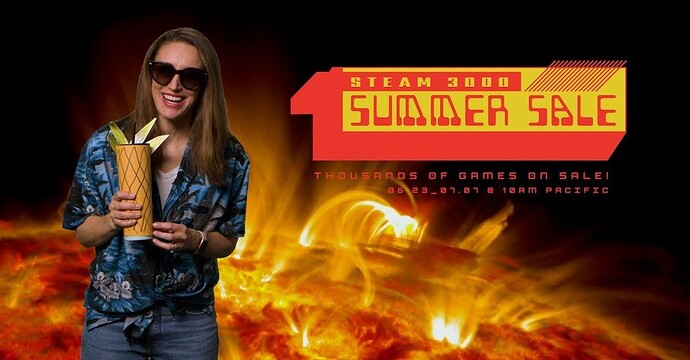 Don't forget to craft your badges and get those summer trading cards! If you have too many cards you can always use the script below to automate the process:
---
Also don't forget to explore the Discovery Queue to get cards!
If you install the SteamDB browser extension, you can instantly complete a discovery queue by clicking on auto-discover: https://steamdb.info/extension/
---
Clorthax's Summer Quest (unique badge, avatars, stickers)
Link: Clorthax's Summer Sale Quest
Answers to the clues (games you need to find): https://steamdb.info/search/?a=app_keynames&type=-1&keyname=440&operator=1&keyvalue=Clorthax

Guitar Billionaire - under Rhythm

Custard Castle Small Claims Court - click show more

Bass Ain't Bitin' 2022 - click casual tab at top

Dead Seagull Zoo Magnate

Actually... Frankenstein's Monster Edition

It's Probably Fine

Help The King Get To The Toilet

The Consecration Of Esthme

Pro Poker Amateur

Hold In Your Farts

Click on the game banner if you find the right game to unlock the next clue. Might need to click on the categories on top, on 'show more' or scroll through the various carousels with banners.

Rewards: Unique badge, avatars, stickers

From:
You can try the trick below to complete the game in a few minutes:
Also here's another cheat sheet for the quest: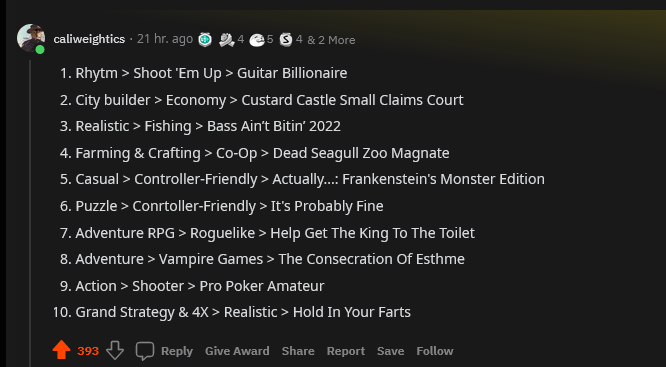 There's also even a script for this, my goodness!
https://www.reddit.com/r/Steam/comments/vjdc42/clorthax_quest_game_listing_art_reference/idjj216/?utm_source=share&utm_medium=web2x&context=3
---
Below are some of my recommendations: