Hello all you lovely people! Kiwi back here again with another giveaway! I've been getting into Puyo Puyo Tetris recently on my 3ds and I was thinking of getting it on my computer with my friend who has never played/doesn't know what puyo puyo is, I found out that champions is coming out in 10 days and that got me thinking… I searched up the price for it, it's $10. I have $20 in my steam wallet… So look who's gonna do a giveaway…

This will be almost the same way to enter as the Post-Christmas giveaway, if you don't know what they are here is how to enter:
Post in the thread a character from the Puyo Puyo games and a kiwi fruit emoji

That's it! You're in the giveaway
Just so you know if you're in the giveaway or not, I will give it a heart since I love you all

Here are some rules, if you don't meet these rules, you won't get entered:
You HAVE to have a steam account.
Accounts on this forum must be over a week old, to avoid people cheating the system.
You will only be getting Puyo Puyo Champions. Puyo Puyo is really fun, trust me
I will be letting people enter until May 6 at 19:00 (7pm) Central Standard Time. The winner will be dm'd and I will post proof off the transaction to prove I'm not a liar.
I can't wait to see who the luck winner is! Good luck

(P.S: This is also the first game I've ever bought at launch lol)
-

EDIT: Here's the steam store page if you don't know what Puyo Puyo is: Puyo Puyo Champions on Steam
EDIT 2: The Winner is @KingJamezJr!!! You will be messaged immediately on how to receive your game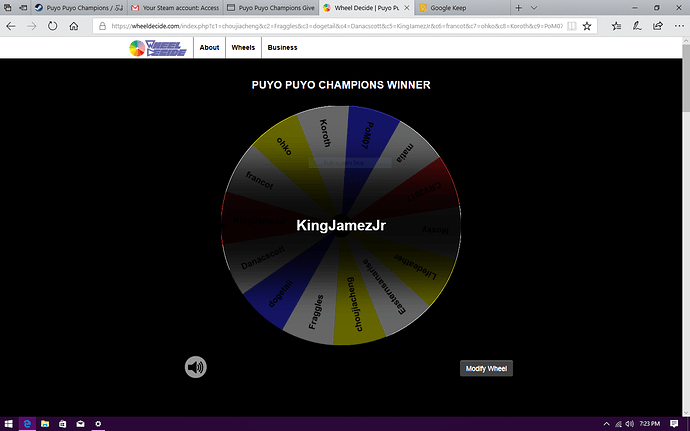 Picture for proof.