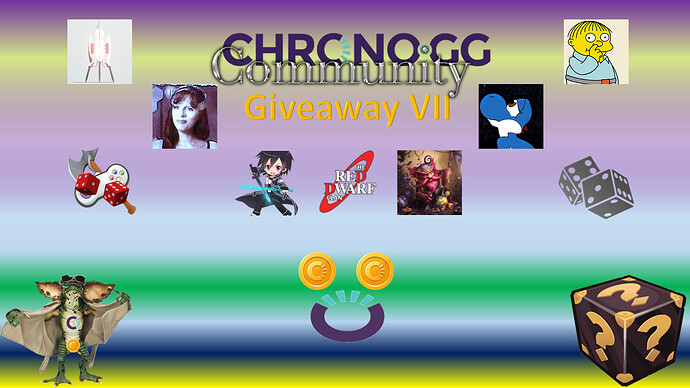 Did you miss us? We are like your long-distance relatives who show up at the door once in a blue moon baring fangs bearing gifts. Sometimes you wait with great expectation, other times you dread the next thing that we would throw your way. Who knows, maybe an old hand-me-down sweater?
Well, you guessed it; we are giving away games again this time around. Did you expect something else?
Maybe just a failure at a paper for school? It's a Plane, It's a Train, It's a Plantain! (Clickbait for anyone who wants to read an old NSFW paper)
Now the things you actually came here to see:
The Games:
---
This game trilogy is no longer available in the Steam store, but the key for the trilogy should still work
---
---
---
---
---
---
---
---
The following trilogy are being given away together to one lucky winner! (3 keys, 3 games, one winner!)
2 keys available for the following game, and each key gives you a Steam gift copy to send to a friend as well:
---
---
This is the season pass, containing all 3 games, one single Steam key:
---
---
The Rules: (Yes I know, we must have rules.)
Please only enter for the game(s) that you wish to play these games yourself, otherwise please give the others a fair chance.
Please state which game(s) you are entering for, this is allowed.
Two (2) weeks active community member.
Seven (7) badges, if you muster enough by the deadline, that will qualify.
You may enter for more than one game, and as it had happened in the past, we have had people who won multiple games.
Winners will be decided by RNG rolls through Discobot, and will be notified shortly thereafter by PMs. (The names of the winners will NOT be made public unless the winners themselves decide to comment and let others know. Please do not ask about who won after the drawing has ended.)
After winning, you will have 24 hours from the time the PM is sent to reply and claim your prize, otherwise, it will be redrawn. THIS IS STRICT.
This is a giveaway arranged by community members, so seriously, enter only if you wish to win the game for yourself. If you win, you may (or may not) be asked to befriend one of the community giveaway team members on Steam to check and make sure that you don't already have the game. Once you have activated the game, you are welcome to remove us from your friend list, should that be your wish. Our goal here is not to provide keys for other giveaways elsewhere.
Drawing will be held at the time of Chrono.gg daily deal refreshing on April 20, 2018, that would be around 9 AM PT, 12 Noon ET, 5 PM CET.
The community giveaway team is growing still. So please everyone give a round of applause

to our newest member, @yoshirules. In addition, please also say thanks to @persistnt for donating several keys as well. Other members of the team are @Punkster, @Gnuffi, @delenn13, @PeteMcc, @HappyCabbage, and myself. Feel free to PM any or all of us with any general questions or concerns.
---
EDIT: (New Games Available!)
Well, aren't you guys lucky! @AcornAvenger has decided to donate a few more games for this giveaway. So thanks to her, you have a few more titles that may interest you. They are as follows:
---
---
---
---
Please DO NOT EDIT your previous posts regarding your game entries, we currently have a running list that is current and up to date. If you wish to have any of these games that @AcornAvenger has generously provided, please make a new post with your latest desires (PG please). Please also send along a word of thanks to @AcornAvenger!