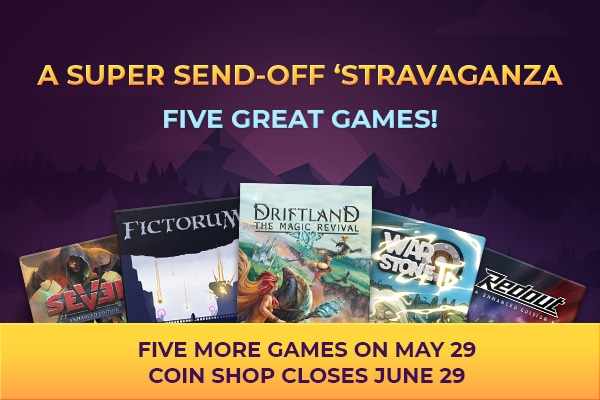 As you've probably already guessed from the title, we've got some news to share, both rad and sad. We'll rip the band-aid off and give you the sad news first: we've made the incredibly difficult decision to end support for Chrono Coins and the Coin Shop. We know Coins are a favorite feature for many of you, it's one of ours as well, but in order for us to focus on all of the great new stuff we're building we felt it was time to give Coins the sendoff it deserves. This leads us to the rad news…
Starting today, like right now, we're celebrating Chrono Coins by adding 5, rather than the normal 2, great games to the Coin Shop, but that's not all. Two weeks from now, on May 29th, we'll be adding 5 more awesome games, giving you over 30 titles to choose from before the Coin Shop closes one month later on June 29th. At that point, coin collection, unspent coins, and the shop itself will be removed from Chrono.gg.
We can't thank all of you enough for the amount of love and support you've expressed for Chrono Coins over the last three years. Without you, Coins, and Chrono itself, wouldn't have been possible. Seriously, to all you obsessive Coin clickers out there, thank you from the entire Chrono team, you rock.