So i was thinking of a meaningful way to find home for remaining games from April's Humble choice. I understand that all 'good' stuff is gone by now BUT if you have any of those remaining picks in your steam wishlist ( obviously added there before today ) you are welcome to receive it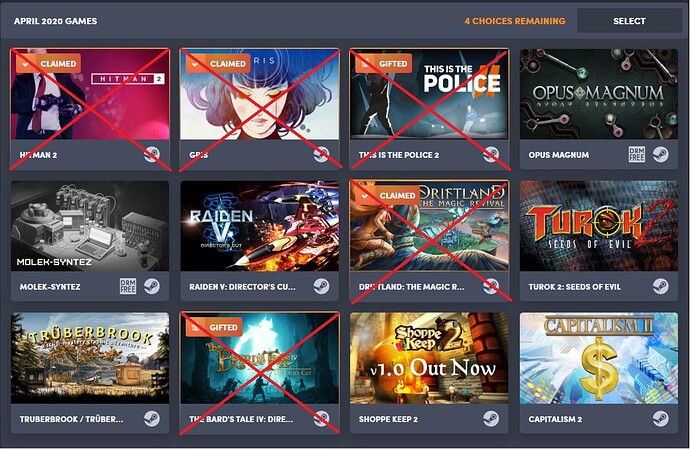 I only need link to your wishlist so i can check if its there.
I have 4 picks left and 7 games so i guess 'first come first serve' in away ?
P.S if you for some reason prefer to stay anonymous you can link me your wishlist in P.M and your identity will remain hidden.
EDIT 1 : 3 picks and 6 games are left. Molek-Syntez found home.
EDIT 2 : 2 picks and 5 games are left. Turok 2 found home.
EDIT 3 : 1 pick and 4 games are left. Opus Magnum found home.