Since SOMEONE derailed the coupons topic I took it upon myself to make a topic about it. CONVERSE
Well, let me be the first to say that I have a coupon for both Super Mega Baseball 2 and Loyalty and Blood: Viktor Origins, but u can't have them, i like watching them slowly go to waste
Well played

My favourite place to eat at?
My computer desk.
wow, me too! but i've never run into u there, we should synchronize sometime
To eat? Well, Burguer King is cheap and tasty. I don't usually go there, or any other place to eat, but well… Is the one I like the most.
Also, "El bar de Pepe" has some nice food, haha. Like mexican food and typical food from all the countries of south america. Really good too.
that sounds way too posh, we're talking about regular fast food chains man, like McDonalds, Pizza Hut, and Burger King, not Burguer King, McDonalds Jr. III, and Pizza de Hut de Florentina de Pasta Bello de Margerito
Sadly, the wife and I don't get the chance to go out and eat that often. When we were able to get to STL more frequently, we used to drop in to the Tigin Irish Pub. It's part of a chain owned by the same company as the Fado pubs, so if you're ever near one or the other, the fare will likely be the same.
Beyond that, if we go out for a causal dining experience, we usually hit up Chili's or some other chain. Ordering in pizza, we usually go for Monical's Pizza, which does thin-crust pizza, cut party-style (in small squares)
It's not my first choice of pizza, but seeing as how it's hard to find a Garcia's Pizza these days (aka Flying Tomato Brothers, if you're in Texas), we make do with what we can get.
McDonalds. I rest my case.
TacoBell and McDonald's



Cause there cheap and good


I'm not the healthiest person in the world

favourite place to drink (although visits are rare): Ikea -not even kidding, their soda/lemonade thingy is just delish. i chug down liters of the stuff when i'm there to fill my craving quota. Also -yay free refills

sadly my favourite fast food joint closed down, best kebab+fries in this city and neighbouring burrows…
there is another small place that's okay, but not as good, so i still miss it, but i think i'm probably munching on dürüms more than any other fast foods here…
-no "big chain" stuff for me, BK visits are rare, since smaller places offer better burgers at same'ish prices around town(mmm Castello bacon burger


), and McD is only when i have that specific hankering for pickles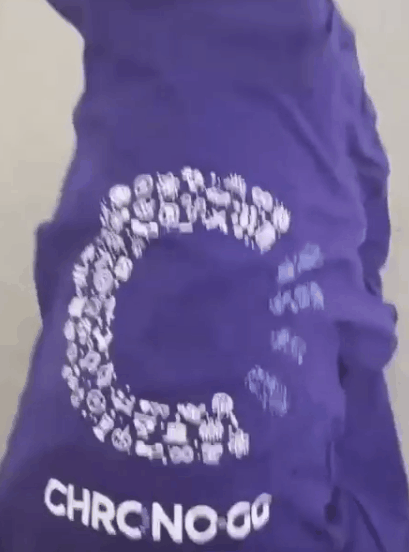 Mmmm - dem meatballs… /HomerSimpsonDrool
My favorite place to eat at is definitely none of the above-mentioned fast-food chains. I like to go locally to nearby small town family owned restaurants and to try their specialty…
The fast food joint I go to most often is McDonalds, to get a coffee or decaf, then I hop back in my car and keep on going…
That's actually the best way to do it. Before we went on moratorium on dining out we used to drop in to the local non-chain sports bar & grill at least once a week. They had a 1/3 pound burger that you could pick the toppings on that my wife absolutely loved, and I would quite often go for the Horseshoe platter that had two of them on it, with bacon and a fried egg added to both sides of it. It's no wonder we both weighed as much as we did.

Local eateries are usually the reason why if I'm staying in an unfamiliar town for work I'll ask the front desk staff at the hotel for recommendations on local fare rather than the chain stuff. Sure, chain eateries are predictable and that comforts the weary, but it's fun to be adventurous and try new stuff.
heh, i only order their meatballs for the lingonberry "sauce"


-that or redcurrant jam/jelly/"sauce" can be like catnip for me when paired with meats + some gravy


I ate at IKEA once. And surprisingly it tastes better than a lot of restaurants I've gone to


IKEA should ditch furniture and just become the next McDonalds (BUT BETTER😱)
I like McDonalds, Burger King, KFC (probs my fav), Supermac's (the chicken wrap is great) and Eddie Rocket's (Just fantastic).
@RaccoonV where's kek1.gif
Also, I really enjoy Teriyaki Madness