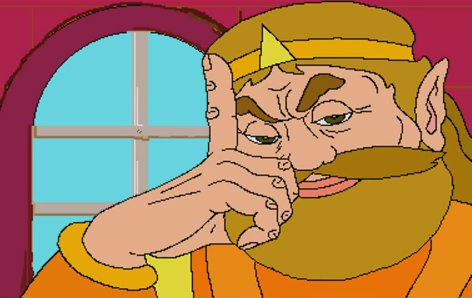 I'm bored once more so I was wondering what kind of unpopular or at least less accepted ideas regarding gaming. Anything from retro to modern, console to PC, mainstream to obscure, positive and negative, contrarian or unheard of, you name it. Just as long as it makes sense somewhat and doesn't go overboard. I'm sure the responses (if there are any) will be…interesting. I'll start with mine:
I don't think the Epic Games Store is completely awful, nor will it destroy PC gaming. Before you ask, I would still rather purchase my games in Steam as much as the next guy since they offer a payment method I can actually use (+sales) but aside from that at worst yeah it's a huge pain with the exclusives, especially when they announce the game moving from Steam to Epic Games AFTER pre orders start (that Metro incident was a huge mess) and I know the free games are seen as a form of bribery, but for someone who isn't comfortable to spend a lot of money on video games, doesn't have a huge amount of money on me, at least not for something as expensive as video games, and want to get the games legit without going through the hoopla of piracy, it's a great incentive. Call me an idiot all you want, given their privacy issues in the past, but aside from that would it really affect PC gaming in the long run? Sure, it sucks that a game you've been anticipating is moved to an inferior service with severe problems, but aside from that? You can buy your games at Steam, GOG, even Origin and UPlay might be better alternatives. I do agree that Steam is by far the better service, and the better client (seriously when EGL downloads my crummy computer chugs I hate it) but it hasn't killed anyone's enjoyment of gaming yet, perhaps ruin it at least somewhat
On that note, I couldn't get into city simulators on PC, something like Cities: Skylines and Simcity. They just don't seem that fun to me, even with the former's recent release being more simplified I still cannot get into it all that well. I actually prefer those mobile games more because of how they are far simpler they are and lets me have a fantasy of running a city without TOO much stress while playing it.
I'm fine if you play it on any difficulty, so long as you are having fun. This is one of the more "popular" opinions I see so I don't think it really counts. I couldn't care much about that dude who bragged about cheating in Sekiro, but at the same time bragging about it on a professional website, where credibility is required, would make people angry and understandably criticise him for it. If he said it on his social media account instead, I don't think it would've nearly gone this amount of backlash, perhaps some but not to the level seen.
Anyways, I think I have more but I don't want to write any more because I'm tired of writing for now, and it is long enough. I'm sure if this gains traction it would be quite civil. I hope.