Same here, I thought it was on my end until I noticed the message about most features being down.
Well, I woke up in the morning to access it when I was greeted with the read-only message. I'd even post about it in our Discord but I decided to wait it out.
Anyway, I'm glad we're back in action.

I just assumed it was maintenance.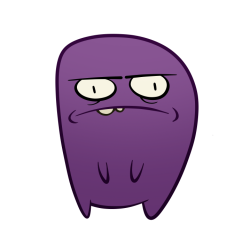 I was like: well, they fiddling with stuff. O_o
Just here. Locked indoors. Hot. No one can go out while ze ash is still falling from the sky. (See St. Vincent Volcanic eruptions). We're close by, but getting much black snow.
I was at work, and when I checked back just now, it's back, so all is well that ends well.

Since this morning I was confused I checked the discord and no one said anything lol but I was like eh maintenance I guess
I was actually about to shut down or restart rather my pc due to a windows update, I also had a mini panic attack because I touched stuff I shouldnt have during the update and for a hot minute I thought I had to reinstall everything.
Not online, obviously. lolz
o.o i think its my computer XD
I was at the same place I am now and I thought the site was being updated.
And the chrono coins would make a comeback
Calling 911 … they said this doesnt fall under 'emergencies' somehow…
I also just assumed it was maintenance. Do we know what actually happened? No statement to that effect implies it was otherwise.
From @frst on Discord:
we had some issues w/ other servers as well but i'm not sure if that's related. they were filling up w/ logs and not rotating them out causing some weird behaviors
Sure it wasn't an alternate dimension? Dun dun DUN!