hi
im a noob to this website… just brought insurgency… where can i download the game???
thanks
Hey FatNinja,
All keys purchased from us are Steam keys.
If you're unfamiliar with Steam you can download it here: http://steampowered.com/
To redeem and download any games you've purchased you'll need to follow these steps:
Create a Steam account.
Download the Steam client and install it.
Open Steam and login with the account you created.
Click the "+ ADD A GAME…" button in the bottom left corner and select "Activate a Product on Steam…"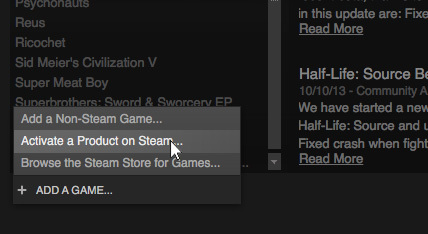 Follow the instructions in the pop-up window and enter the key you received from us in the "Product Code" field and hit the "Next >" button.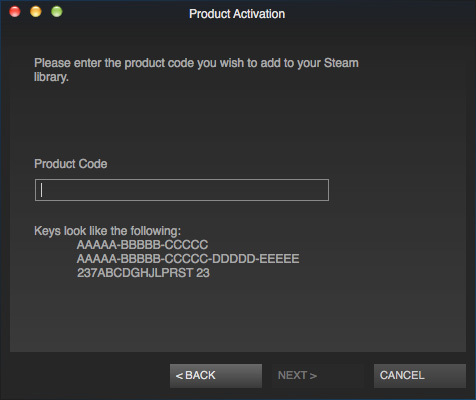 If you entered the key correctly, Steam will accept it and take you to your game library where you can download, install, and play your new game!
Let us know if you have any issues redeeming the key.