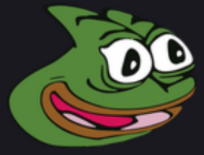 How long have you been waiting to make this thread?
Knowing Moo since the day the coin shop went down.
@Vindace

honestly, i wouldn't be surprised if i haven't already done it before
At least there's no "how has the coin shop sold out already?!" new threads.

I had flashbacks and thought it was real.
This is one bonus for not having a coin shop anymore.
Omfg no Cuberpank2021 in coin shap again? Why i'm working so hard to collect deez coins
I think I might be at >9000 legendary chests by now, but I am not sure…
I stopped collecting the coins ever since the livestream's been @RaccoonV playing cs go in his boxer's 24h/day
I am still spinning my chrono coins…

Not spending though… Real money seems to buy games a bit easier nowadays.
Even the like button is not a coin anymore

I would like that back, for sure.
oh stop creating this post i miss the coin shop

If I had the knowhow, I would make a chrono coin cryptocurrency to keep the coin alive.
It doesn't need to be serious. There is https://dogecoin.com/ after all.
I mean, I could maybe find some poop soup keys if you want?