Hey Chronopeeps, I wanted to let everyone know that we've promoted some longtime, mediocre, and muppet-like community members to Community Deleters! That's right, capitalization! Without further ado, allow me to introduce the Community Deleter team; please welcome the following folks by replying with appropriate gifs.
@Punkster:
Is he really a punk? It's mostly unclear, some say that if we ever actually found out, it would be the end of all we know and love.
@Fraggles:
We are actually all still unclear which way up Fraggles goes, whether he is fragile, should be handled with care or should be kept dry, if only we had some kind of clue.
@harith:
How does this cow manage to type with cloven hooves? Bearing in mind the quality of the content posted, the answer may be obvious.
@Halcypher :
Honestly, possibly the most apathetic and unhelpful poster we have, he can't even be bothered to change his default icon.
Expect to see to see these folks around deleting more community content, preventing discussions, and causing mayhem in topics and being unruly users (when necessary). They will certainly not be any help when you have questions, concerns, or have ideas for community events, and are actually more likely to totally derail the issue, so I really wouldn't advise hitting them up. Of course, @delenn13 @PeteMcc , and @KSib will still be around regularly to actually contribute something of value.
Here is an example of their work: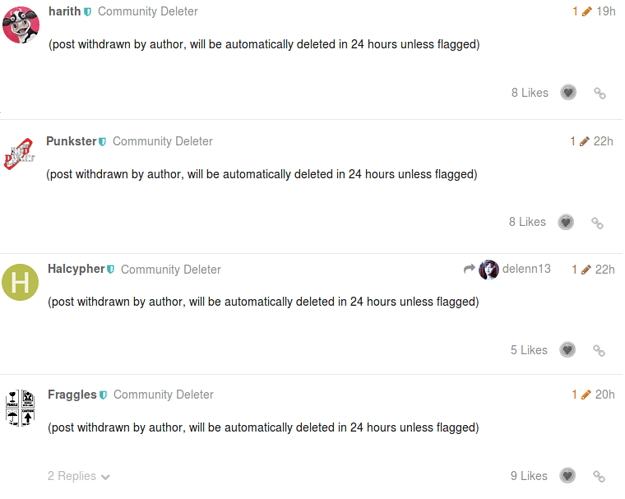 N.B. All promotions are final and most likely terminal