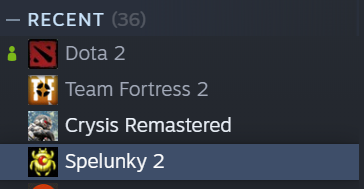 I have never played those two in my life, never installed, never launched, lol!
Hmm , but you have them in your library so you , at least i think so , had to interact with them in some way because as far as i know free games doesnt get added to your library automatically.
I'm not sure that's true anymore. I would need to look at my PC for sure, but on mobile EVE Online and TF2 show up.
I have both and never added them to my library myself. Way back when I installed Steam there was a few Valve titles front loaded in my library. I remember I installed it and made an account just to get Binding of Isaac and there was Dota 2 already in the library with Team Fortress and I think Half Life.
Just checked, neither has ever been added to my library…

are we onto some new phenomenon? Now I'm excited=D
But let's double check it first. The license log lists license packages' names, not games' names. Sometimes the two might be similar (license package name may contain part/whole or some form of the game's name), but it's best not to rely on that.
So, in your case we're looking for one of these:
https://steamdb.info/app/570/subs/
and one of these:
https://steamdb.info/app/440/subs/
OR - and this is my bet for now - just one entry that's on both lists above - a license package that contains both games. There is quite a lot of those (the ones with white background)
EDIT: I so often use the license log for batch searches, that I completely forgot about one nifty feature…
Steam can simply tell you which license pack the game came from (and when)

Select the game in your library and click Support, you'll see either:
the license package name with a timestamp (if you acquired it by activating a key)

or - if you acquired it via Steam directly - you'll have to click view receipt and then you'll see the details
I will bite Valve for you if you want.
Here we go: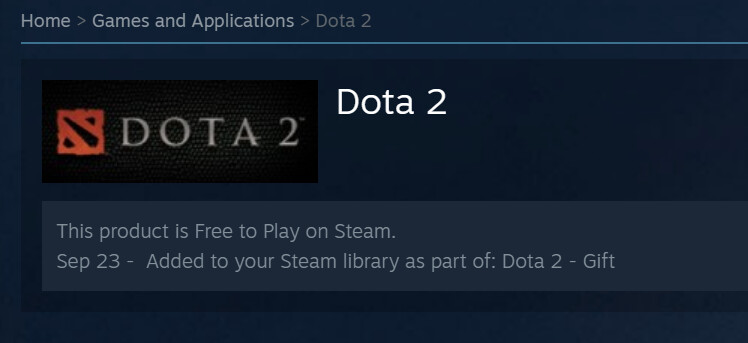 For some reason this says it was added to my library today… lol… that's after I took my screenshot for my post earlier…
I won't bother with a screenshot for Team Fortress 2, it says the same thing…
Pics…Or it didn't happen.

By the way, the support page is a bit confused as to which day the game is added… it's dynamic, always added to my library "today," lol!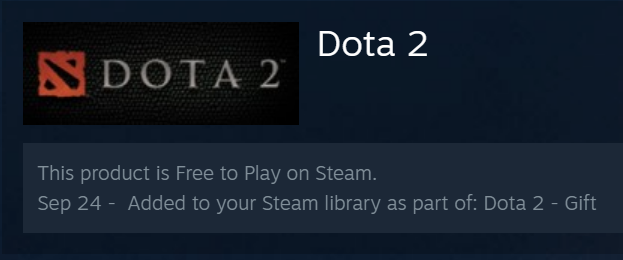 As they say "the best day to start is today".