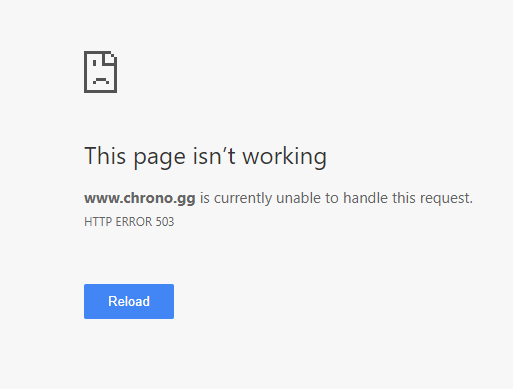 Not sure if this is only me, or is this happening to anyone else too on the main site…
TB/chrono partners tweeted about chrono deal, -broke the site

Nah not just you, it's dead at the time.
We're working on it, apologies!
Somebody must've tripped over the server's plug. Quick plug it back in…
I suspect an infiltration of Poop Games is to blame.
REPENT! The end is nigh.
wait…,
-me constantly spamming refresh to see if it's up and running again helps right?


#TeamEffort

3…2…1…0
…and site's back yo! :)