I've decided to make a thread exclusively to everything related to Alienware to avoid cluttering the other threads.
To start it out there's another event going on in the site related to Atomic Heart.
It's an "easy" task if you enjoy puzzles, of course.

You can get an Artifact, a key for the game or 5 ARP.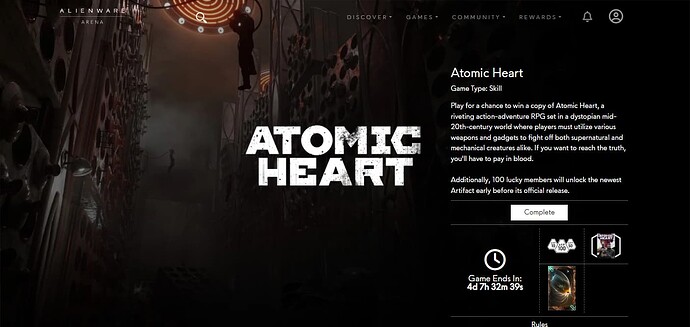 ---
Speaking of Artifacts, below is a great guide to them by good ol' Megumin from the FreeGameFindings subreddit: