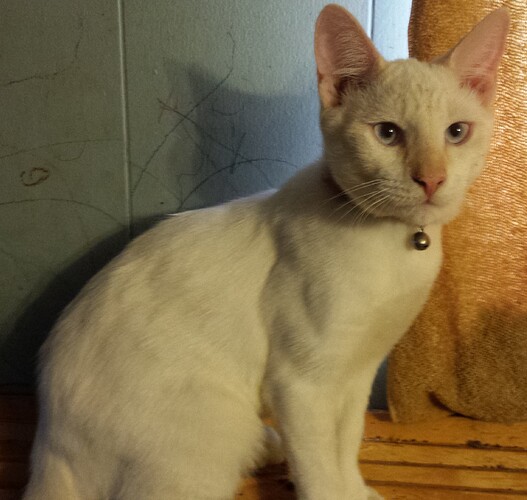 I've already posted my pets here, so meh. Here's Frosty the snow cat, she's a bit bigger now as she's now about 8 months old.
This here is the most precious thing in my world -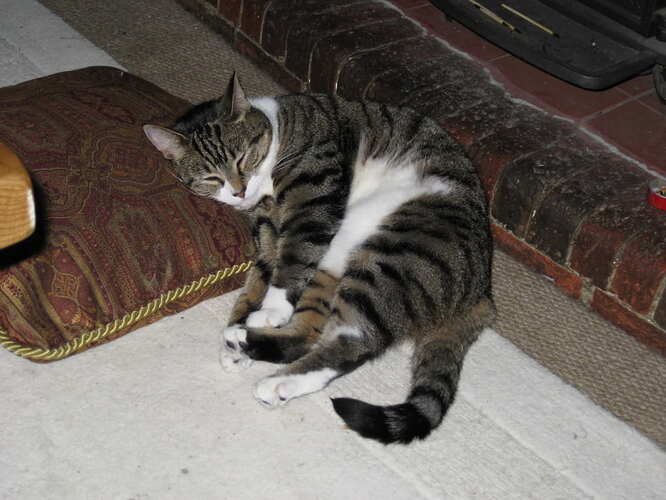 PS. I love Meg (the Golden Retriever in my first picture) too, it's just that Pipsqueak came first!
so what you're saying is that ain't a dog

i feel so sad i got no furry or fluffy fuzzballs to participate in this Test thread with

Well I do call him Puppy a lot and Kitten, Snow Leopard, Muppet, Fluffy Butt, Ducky Cat (when he's in a monorail position), Silly Duffer, Idjit and a bunch of others.
A fur baby will eventually come into your life and turn you into a worthy gnome, I'm sure of it.

Whilst this isn't my pet, and in fact I saw it whilst paging through Reddit, it's too cute to go unrecognised (click for the full awesomeness)-