That's a nice giveaway, sasly I think I'm level 2 or something like that over there haha
Thanks, I was able to grab a key. There were only about 800 left.
It does say there will be more keys next week and for lower levels, I am sure they will go fast though as they usually do.
How many people are even at lvl20? lol
Quite a lot, if you are not quick even the rare lvl 30 Master pools get depleted very quickly.
region restricted (only US) anyway. For last year all good giveaways same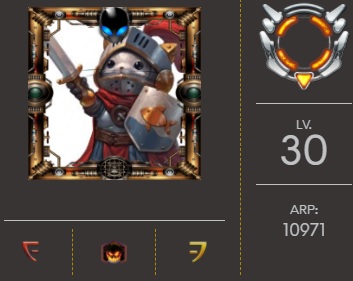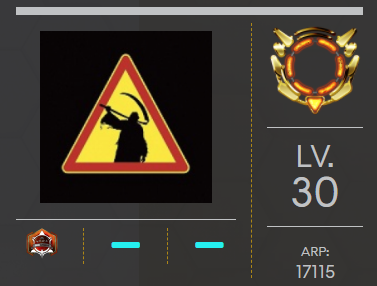 @Animosity passed me with 50 + points easily and he started way later than I did, but I blame the NA experience (ARP) prizes

Indeed that's the case… Previously I was able to "steal" keys when I just go to the UK or NA version of the page, but they fixed that in the last half a year… so now in EU we get only cosmetic related garbage.
I'll skip this one too since I'm not even close to the required level.
10 minutes ago there were still over 490 keys left, they are going down slowly at those high levels.
I'm a little bit sad my quest bugged out so I lost 25 bonus arp.

I've had SFV Champion Edition on my wishlist for quite some time (I know this giveaway is for just the base game). Too bad my level's really low; not sure if I would even meet the requirement if I had kept trying to level up after the whole Serious Sam giveaway mess last year.

Regardless, thanks for posting this.
Not sure I have this game in my library already… I need to stop collecting.
I think I may have worked my way up to level 0

Thanks @pegasusz



I have never owned a Dell. All my PC's from '94 on until I got THIS laptop have been home built.
Some space engineering I can see over there


Interesting fact: the champion edition upgrade is no longer available as a single purchase. so we still have to buy the base game again if we like the game and want to upgrade

Huh, that's pretty weird. It only seems to apply to buying the upgrade via Steam though, as the only other choice to purchase it directly through there is to buy the CE Upgrade Kit + Season 5 Premium Pass Bundle that they've started offering.
Does the Champion Edition (which is a bundle on Steam) have a discount applied if you already own the base game? I recall a few games that don't do that sort of thing, like Guilty Gear Xrd -Revelator-.
On the bright side, at least you can still get the upgrade as a standalone purchase from other sites (ie. Fanatical, Gamesplanet, etc).
Took key - ProxyFish Vpn (Charlotte East Coast USA) for browser helped me in this case