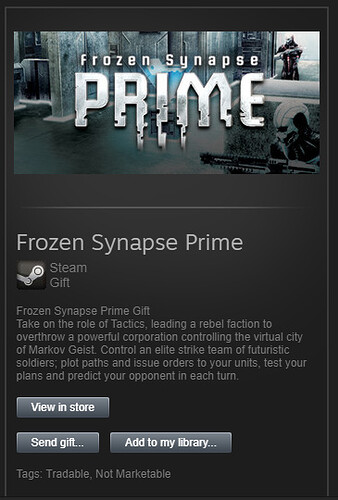 Anyone want it? I am going to keep this open until the next Chrono deal refreshes, so that's approximately 16 hours away. If multiple people respond, it will be decided by discobot.
I only request that you have been an member on these forums for more than 2 weeks to enter.
Of course the other rule is that you have to be my friend on Steam or be willing to give me your email address if you win. I promise, it will be kept private!
May the RNG odds be in your favor!