Thanks, @SeekerSupreme



Finally…One I don't have.



Thanks for the info!!


Gotta go fastt (and claim game)
Ye this is one I dun have yet haha
Really really nice prices. Company of Heroes 2 was free once. If you didnt get it then, Its a definitely worth that price.
It looks like DLC for SEGA Mega Drive and Genesis Classics
Who doesn't have this game get error message
Did you try it? Or are you just assuming that? Because for what I've seen you can buy any of the games in that collection separately, so it wouldn't make sense that they doesn't work.
the sega mega drive and genesis classics is not a steam game nor a separate entity, it's more like a compiled folder - you get 1 of the games, any game, and you "unlock" the sega mega drive emulator in your steam library, all the games for the mega drive or genesis then gets put in that 1 entry as unlocked to play
-one way you can tell the difference is the individual games available for mega drive/genesis collection counts as +1 on your library, had it actually just been dlc it would not(/had counted as +1in the dlc section)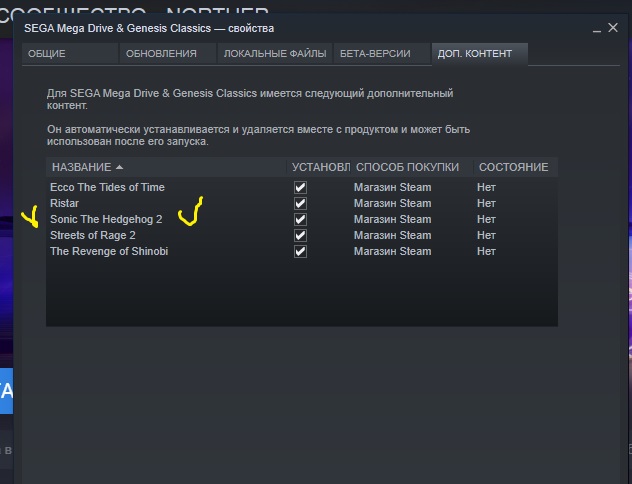 And no Sonic The Hedgehog 2 in the library like separate game
Thanks for the post!

The Sega sale is a really good time to snatch up Sonic games! Holy cow! lol
It's a shame it is just emulation from their original Genesis versions as opposed to the Christian Whitehead ones on mobile devices, but still a cool thing to own in the library nonetheless.
Yeah, among other games like Bayonetta…

50% awesome, 50% fan service. Loved it, though I hated her haircut in the sequel.