TL:DR - NVIDIA is now Officially Supporting select Freesync monitors on their GTX 10-Series and RTX cards as of yesterday.
Monitors: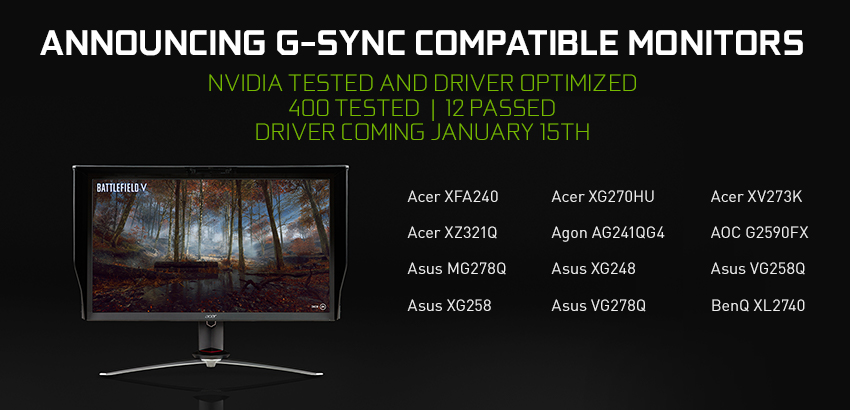 Here are the ones I could find
Above available at Microcenter:
Cheapest are Acer XFA240 and AOC G2590FX. Both are VESA compatible.
Cheapest G-Sync monitor I can find is $330 versus $200 for the freesync Acer and AOC.