The answer to that question:
4,011 items owned
4,553 trades made
61,971 market transactions (that's mind-boggling even to me, been at it 3.5 years now though)
a big butt at that
(and that should be: Yes, but [btw]

)
I win(lose?)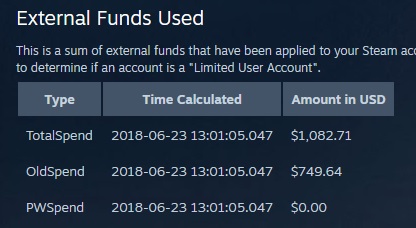 I wish you did


someone please beat Truly's


, -i can't be the only one that's wasted money on steam



You may not want to show your account name like that
hm, y, but even if i remove it now it's gonna be there for 24h anyway, no?
not if you just edit the post, if you're within a minute there's also no history recorded for it.
Well since you started by deleting you created a history, so now it's there anyway.
See I've edited this post 2 times now, no history.
you've got up to 3minX seconds before the "edit mark" appears, but maybe @PeteMcc with his godly powers can "edit the edit" so it doesn't display at all

Yeah I flagged it for moderation asking for it to be properly removed. Maybe @delenn13 is around too?
Ty, just did the same apparently while u were doing so too

Oh you're actually above me? You do have a similar amount of games so it can't be that much higher right?


…




come on, we showed us ours, show us yours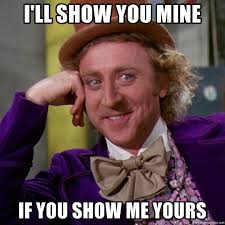 the reason i ended showing the screenshot is ppl usually don't believe what i claim is true, lol
i really don't wanna

, it almost feels embarrassing at this point



(that's why i want someone to trump Truly's first)

Ok, there you go @Gnuffi. I've now bought the stuff I wanted from this sale, so here's totally honestly my new total.


Another cool thing enhanced steam can do is replace your account name with your community name, for those that keep forgetting manners and showing their intimate steam parts eheh
omg, lol, this is getting insane hahaha