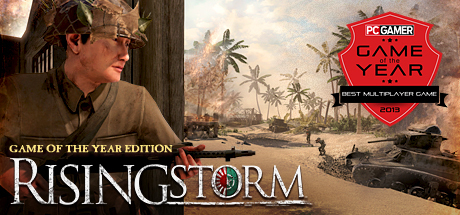 Last month or a few weeks ago or maybe it was even last week, I forget these things, I could check but the open tab for Humble is all the way over there, < far away to the left of my screen and I'm not having that.
So, anyway, the Humble Bundle Store was giving away FREE Steam Keys for the World War II, FPS title [Rising Storm Game of the Year Edition] (http://store.steampowered.com/app/234510/Rising_Storm_Game_of_the_Year_Edition/)
There is a small catch It has to be redeemed by Saturday 10th June 2017
So if this is a game that interests you and you missed the opportunity to grab this at the time, please leave a comment below and I shall gift it to you as soon as I can and obviously before Saturday arrives. If there are a few comments I shall use an RNG to decide who gets it.
I'll check back in a few hours or as soon as I can.
Here's the Trailer