So instead of posting all my findings in the free Quake games topic I've decided to create my own, with links to source ports and texture packs for these games. Hopeful this will help people experience better these old shooters in modern OSes with updated graphics and support to bigger resolutions.
Note 1: The games from the Bethesda Launcher don't include their respective expansion packs (like Quake's two mission packs) so you'll still have to buy them from Steam or somewhere else. Oh well, beggars can't be choosers, I think.
Note 2: When downloading from GitHub look to the right side of the page and you'll see the "Releases" section below the "About" part. Clicking on the text in that section will take you to the downloads page. I suggest using a download manager since the site's speed can be quite slow at times.
---
QUAKE 1
https://ezquake.github.io - EzQuake (up to date)
LadyHavoc's DarkPlaces Quake Modification - Darkplaces (outdaded, comes with the HD Pack from ModDB)
Index of /downloads/quake/quakeI/ - Quake Revitalization Project: Map Textures ("QRP" 7zip files)
:: Quake Revitalization Project :: Downloads :: - Quake Revitalization Project: Item Textures
Quake Reforged - Downloads - Quake Reforged (has texture packs for the enemies and the mission packs)
Source Port + Texture Pack:
---
QUAKE 2
Yamagi.org - Yamagi Quake II - Yamagi Quake II (up to date)
Q2PRO - Q2 Pro (outdated ?)
(up to date)
nQuake mirror - Search for "nquake2-addon-textures.zip" and use it with the texture pack below.
---
QUAKE 3 ARENA
(up to date)
Models - Worldspawn - Q3A Models from Worldspawn
https://www.gamefront.com/games/quake-3-arena/category/1468-models - Q3A Models from GameFront
https://lvlworld.com - …::LvL - Quake 3 Arena Maps (Q3A Custom Maps)
Worldspawn Archive - Maps from Worldspawn
---
BONUS VIDEO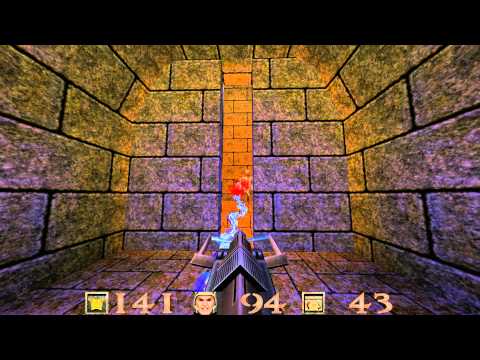 A "walkthrough" which turns out to be a compilation of all the best speed runs on every single level. Have fun watching!