If this had some kind of solo open world Fallout ish mode I'd be willing to buy it WHILE NOT ON SALE

this looks like something that would pop up in chrono sales or daily
hey @anon74641759, look at me, i'm here I told you i'm everywhere

notice me
huh what? Did somebody mention me? Harith, did you say something?
nah man, I think yr just hearing things at this point; maybe u should get that checked out
Gawd not again

I'll see my doc tomorrow

funny thing is I know @harith has seen me around, I'm not that well hidden on chrono.gg Community
huh what? now it's happening to me too

fuck, must be some kind of new flu going around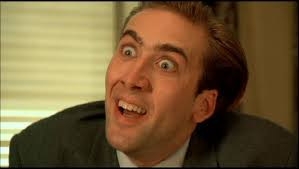 Lol earlier I met some strange dude who said he's everywhere on Chrono I just wouldn't have seen him before. I checked this and some other threads but he's nowhere to be found

What? That's just plain weird, for how could one be everywhere? Are u sure that actually happened and it wasn't some feverish hallucination?
One might add that such is quite a mystical experience.
It…it…it actually is recorded on my Chrono account ._.
Idk, it sounds like some hallucination but this just…I don't get it, it must have happened, but I know it sounds insane


maybe I'm not everywhere but I feel like I post on every thread I read, but I probably read more than I post tbh
I was just surprised to have someone say they hadn't seen me around.
man, that must have been a joke probably
I was very disappointed to see that the player avatars are not potatoes D:
What you need is a more memorable, perhaps spinning icon. Might want to consult with @CptMold or @Whitishmink. These guys know what it takes to stand out in a crowd

@DanosaurJr Oh, nonononono. You don't ask me. I ask you. I'm an initiative kinda guy, ya know?
Somebody asks me why DmC's reboot is trash,
already got a meme ready on Youtube.
Somebody asks me how to grab your attention on a forum,
people get nausea.

@mysticlloyd

I also feel that it's worth mentioning @Whitishmink's icon was my inspiration for GIFfifying my old picture. Any future complaints can be directed towards somebody other than me.