Opera is going to release a "gaming" browser, that's right a gaming browser! But what does that mean?
Well, first off, I got prompted by Opera to try out this new browser when I opened Twitch (I'm currently using Opera's default browser). It made me giggle initially, but then I said, why not? Surprisingly, the features it's trying to bring up are somewhat interesting and can actually help me with the problems I had with other browsers (RAM usage). If they're going to nail it, that's other subject.
It's currently in beta test and I would like to invite you guys to try it as well and tell us what you think. This is also an important time to try since you can provide feedback to the developers.
Right now their features are:
RAM & CPU Limiter
Twitch Integration
GX Corner
Customization*
Messenger Integration*
Video Player Popout*
Ad Blocker*
VPN*
Video Over Game**
* Previously featured on their default browser
** Feature not yet released
Check it out and download here: Opera GX | Gaming Browser | Opera
Scroll down or mouse over the right side to get all the topics in the site.
---
Protip: The GX Corner is an useful tool that provides information on release dates for games, new and interesting games so that you don't miss out, ongoing deals / giveaways and news for games, tech and entertainment.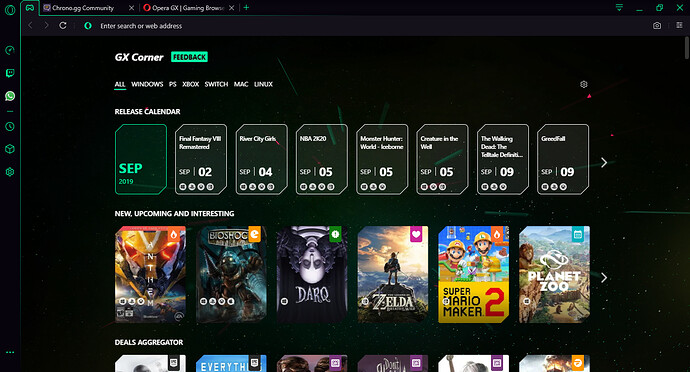 Right now the only downside for me is that I was unable to import my settings from Opera, but you're able to do so for some other browsers. I'll have to do it all over again.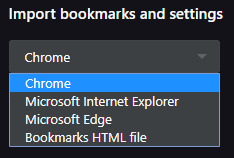 Also, they're still missing discord on the messenger integration, but oh well.
---
TL;DR RGB = Gaming