can someone explain to me what i'm missing here??


i feel like it should be obvious, but i'm not "getting"/seeing it ?

…
-or is OP misunderstanding the spin counter?

The bar should be at 0, but is at 30. That's the thing you're supposed to get I guess.
@ihave3legs dat 420 spins boi.

no, it should be at 30, because "today" is OP's 30th spin, thus it's at max, -just gotten legendary chest
it doesn't jump to 0 anymore after the "patch"/streak system change, since now you "begin"/goes straight into a new "streak"(tho i hate calling them streaks now since it's not really the same function anymore)
"scenario illustrating" screenshots:
day 29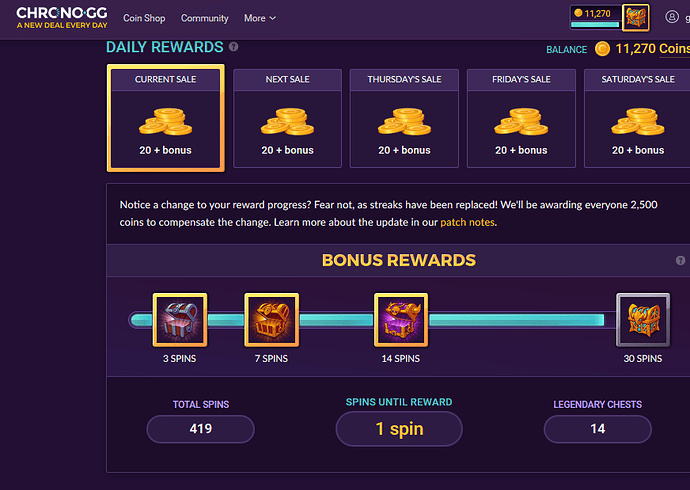 day 30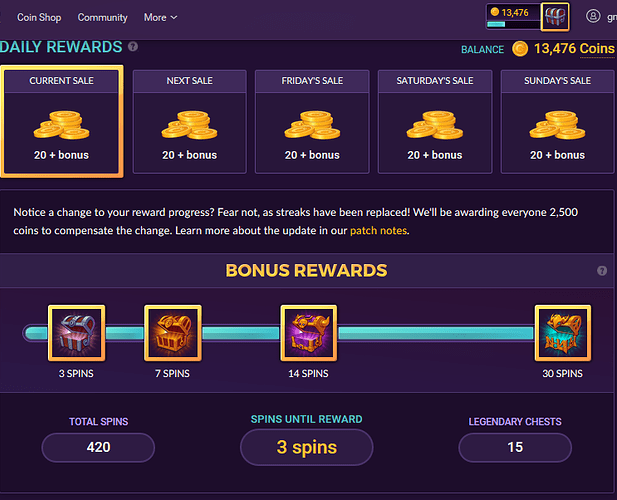 day 1(starting "over"/new)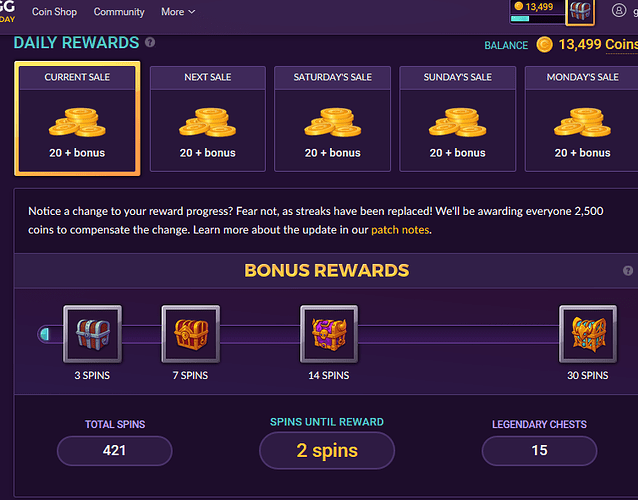 Oh, alright, since the streak change I haven't really payed attention to that…
And anyway, I am nowhere close to your guys' numbers lol
This picture is clearly faked. You can tell from the lack of porn tabs.

@ihave3legs, how do you like Talisman Emperor?