the best way to not miss all the Win7 games is to stay on Win7!
ha ha sorry
All you W7 advocates sound so old, like the ppl who cry about how much better vinyl records sounded than any MP3 ever will lol


They too have a point, though. There's definitely a different experience to be had from a vinyl on a good old system that digital can not compare with. Digital music has other benefits of course but it's all about what experience you desire. Maybe you do want to not have full control over your system and have unreliable patches forced down your throat from a company who have demonstrated that they're more interested in collecting your usage data then allowing you to actually use your system.
But that's none of my business

those people can still be right, -even if it makes them "sound old"


MP3s are a flawed format to begin with so that comparison ain't great. Their benefit are the size and they do sound good enough for almost everyone.
Now if you would compare vinyls to the real good lossless formats then you have a point.
mp3 was just my placeholder for digital music, pick whatever sounds sufficiently lossless to your ears, may it be m4a, aac, ogg or even FLAC
It should be pretty much 100% possible to get the same experience wt digital music.
Nah, I just deactivated what I could and went wt the flow cause I didn't have a choice, since Linux doesn't support all the software I use. If you go back to a mobile phone instead of using Android or IOS I'm sure that will collect less data too.

I HAPPEN TO BE THOSE PEOPLE TOO.
FIGHT ME.
my huge pile of vinyls is crying at your words )':<
Relaaaax, I like my CDs too (tho I don't use them), it's just a bit of mocking the overly nostalgic people

I may be completely wrong here but I think that I disagree. It comes down to the mastering process and dynamic range. You can read a lot about the changes that took place by looking up the loudness wars, but generally a lot of older vinyls sound quieter but have much more range in their recording compared to CD's where the levels were just amped up and everything sounds louder but more compressed and with less detail.
A lossless "remaster" might well sound worse than an original vinyl track. It's why I tend to avoid alot of these bells and whistles remastered albums because even though they're supposed to sound better they can often sound worse (or even identical).
There's that but there's also the kind of living aspect of old analogue music where the flaws of the system creates an experience that the digital can't recreate. Sure you could record a digital file from the playing of a track through an old system and claim it's the same, but that's just the thing about it. No 2 plays of a track from a vinyl is the same, even if the differences are minute it still lends to the experience.
I'm not just talking cracklings form dust specs on a record but also the sound old amps and speakers produce is very different to that of modern gear. Any one set up having it's own little imperfections and temperaments that imprints itself on the music as you listen to it. Popping a CD in your car stereo isn't really going to have the same effect.
Also…do not own a record player with a ceramic stylus/needle because you'll be destroying your source material. Go nylon or…don't…
hahaha I know, man. No hard feelings.
gimme a hug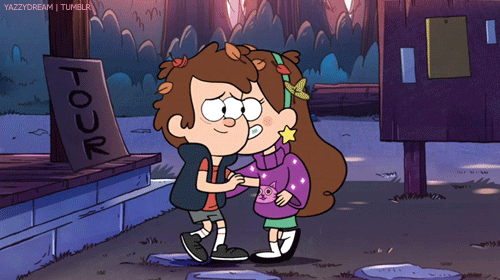 …
has the entire interwebs at the disposal
-types out "hugs"…


11/10 for committing to old school hugging