Just click on banner (middle of the main page)


That's actually pretty cool :).
apparently having issues there atm, finally worked after several tries
Nice find @Norther. Site having issues fo rme too. Will keep trying.
Thanks for the podt, @Norther
I'll check it out later in my PC.
Edit: I've got it after refreshing the page once.
Yeah i been having issues for a while lol
I'll try again tho later
Thanks @Norther



It only took me 2 tries

Finally got it

I've tried about 10 times over the last hour (tried 2 different browsers). I'm sure it will work eventually.

---
Thanks @Norther

---
I just now did get it (after an hour of occasional tries).



Managed to get it after somehow not getting a proper link connection…
Did anyone missed this giveaway?
I got it to work eventually. Dunno if anyone missed it, myrr.
If anyone missed this and wanna get the game, I got a key.
First come, first served.
It's yours. Enjoy

you re pretty generous dude

sad i have the game on steam
How is having game on steam sad ?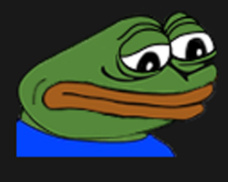 I guess he meant that since he has the game on Steam he doesn't see the point of having a duplicate on another account, which I usually do with those games I get for free on Epic, unless the game is really good.
I have Unreal via Steam and via GoG.
It's actually not a bad thing to have a game like that for just in case you want to play the game on computers but you only have one Steam-enabled computer.
Since GoG is DRM-free…