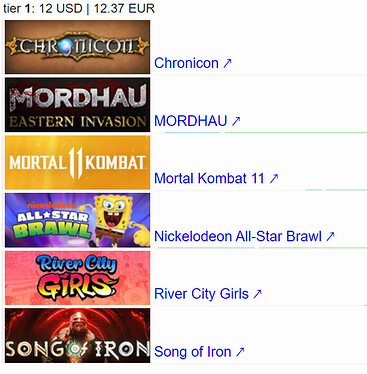 I mean, for 12 bucks, looks better than this month's choice ngl
Thanks @Donluis524



I have 3 of them so this isn't a deal for me.
Anyone want to split this? I would take Mortal Kombat 11 and Song of Iron. Would like Chronicon too but wouldn't insist if I can hast the first two titles, myrr.
It wouldn't work for us because I want the ones you want…LOL

LOL. That is usually the case. We have fine taste. XD.