Killer Bundle 16 link:
https://www.fanatical.com/en/bundle/killer-bundle-16
Pretty good bundle this: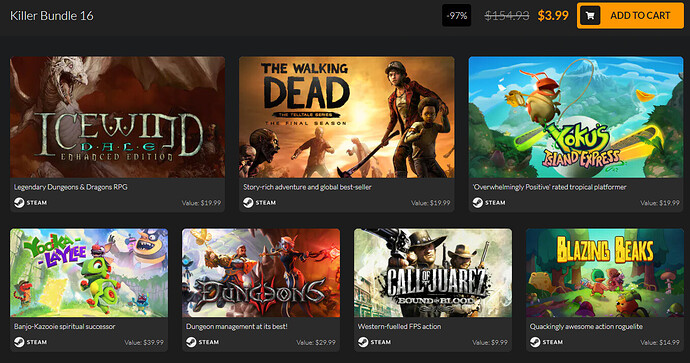 ---
Steam store links:
This is the 2nd time I see a beamdog game in a bundle so, I hope they'll bring the Baldur's Gate saga, I'm interested in Icewind only and probably Blazing Beaks, but nice lineup
This bundle is pretty good imo.
I would love to have Blazing Beaks, but I have almost all other games.
If anyone has a spare Blazing Beaks key, I'm willing to trade!
PS: I think Fanatical has really stepped up lately, Humble bundles seem to get worse while Fanatical Bundles seem to get better. (Or at least in my Humble

opinion)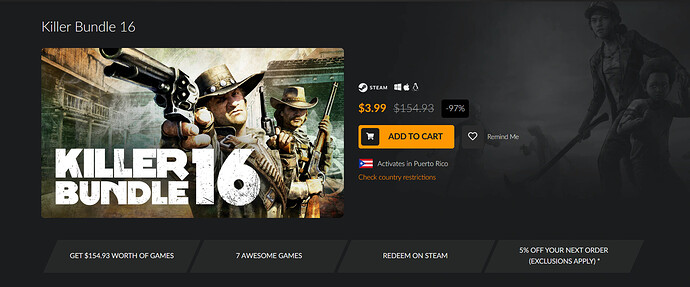 https://www.fanatical.com/en/bundle/killer-bundle-16
Easily 7 great games for the price of one; kind of a shame that I already have 2 of the games from this bundle (I got The Walking Dead from one of their previous bundles and a friend had bought me Yooka-Laylee on launch day). I've been holding out on Yoku's Island Express since it's more or less the same price as this bundle by itself on Switch and Steam whenever it's on sale lately (couldn't decide on which platform to buy it), so I'll bite.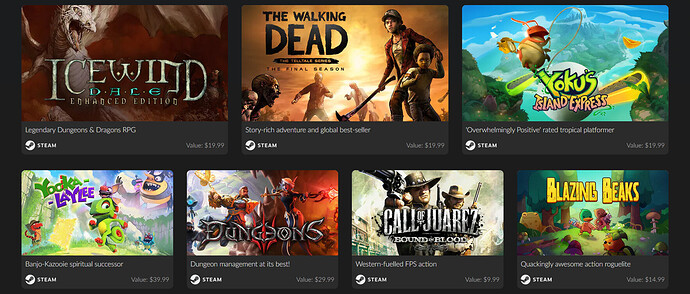 I think we have a dupe thread here.
Oh? Thanks for letting me know!

Not quite sure how I missed that while I was looking through the Other Deals category/tag before I made my post, but after taking a look at that thread I just realized why: It isn't categorized.