*This musing is free of any political ideology; it is just a chain of thought I had this morning, that I wanted to put into words and share.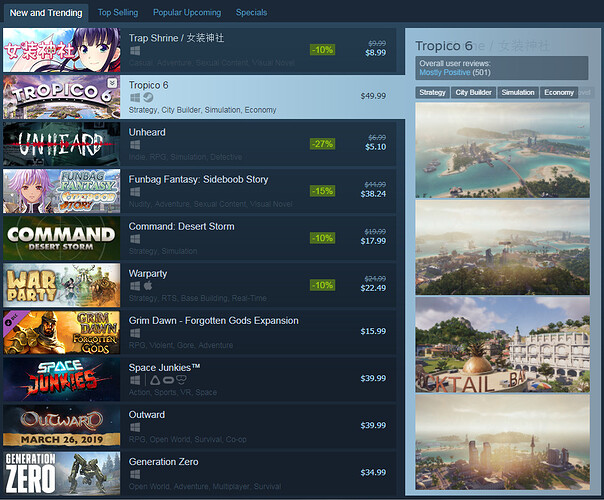 I'm not sure if I am more surprised that game journalists like Eurogamer, Kotaku, PCgamer, Polygon, and the like aren't decrying the very existence of Trap Shrine / 女装神社…
…or that there is actaually a game titled Funbag Fantasy: Sideboob Story, that costs $44.99 USD, and is also a direct SEQUEL to Funbag Fantasy. Another breast-centric hentai game that seriously costs $44.99 USD too.

W

T

F

I am in no way shaming people and their preferences… let your -freak- kink flag fly, boo